Braid-along 2 – Preparation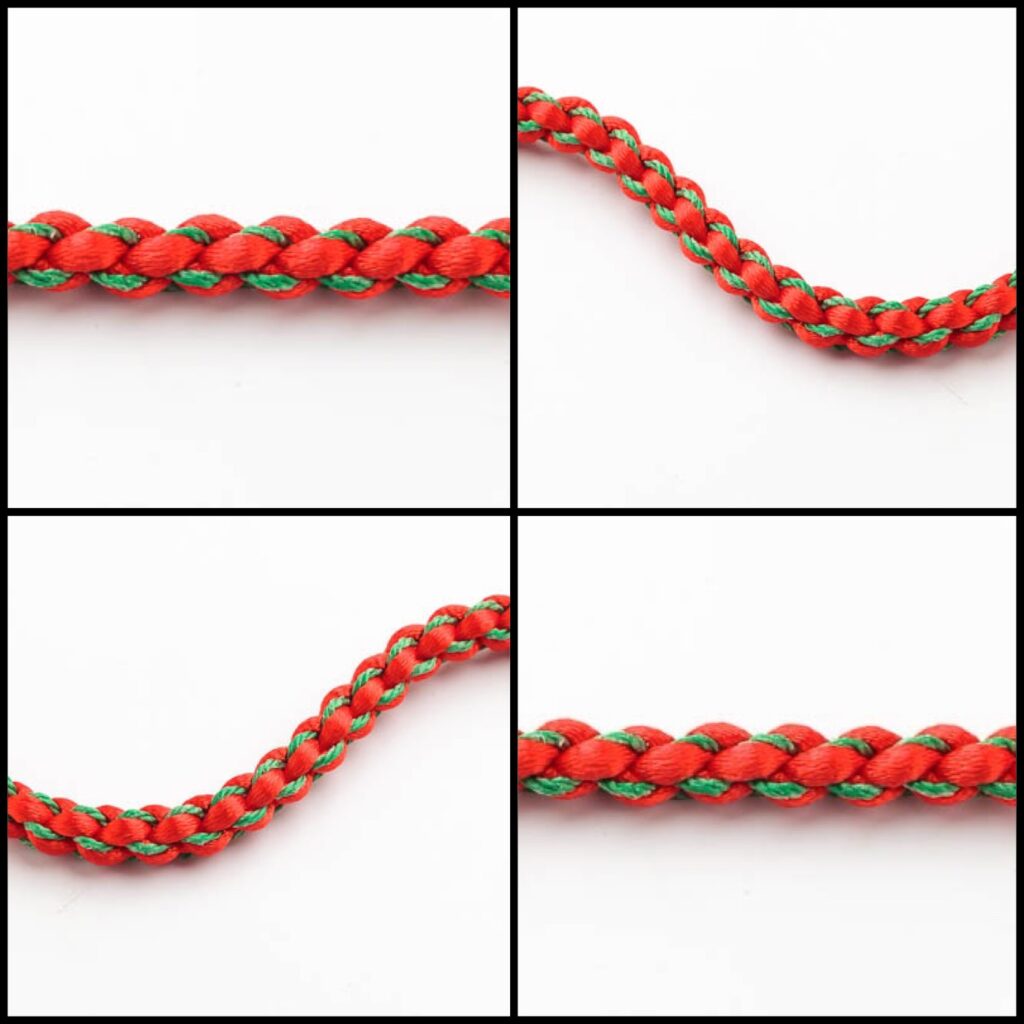 With just over one week until the start of the braid-along it is time to make sure you are ready for it, by learning and practising the braid structure and by gathering your materials.
This braid-along is all about beaded braiding on the Prumihimo disk. This unique disk was designed by me and it is my intellectual property, protected by patent in numerous countries, including the US and the UK. Only this disk may be used for the braid-along and I hope that all potential participants will respect this. The disk is available for sale on this website, but with time now running short only UK orders will arrive in time for the start of the braid-along.
Lots of people have purchased a Prumihimo disk for the first time in readiness for the braid-along and I have been seeing lots of posts showing that they are learning how to use the disk. This is absolutely what is needed at this stage. The braid-along is about beaded Prumihimo, so you need to know how to use the disk accurately and confidently to make plain braids before 12th July. Failure to do this will result in disappointment! If you do not master the basic braid structure your beads will not form correctly on the braid. When you start to learn the braid it is a really good idea to use contrasting colours of satin cord and beading cord, so that you can identify any errors in your braid. You should be aiming for a smooth braid, with even stitch lengths and the beading cords forming in straight lines along the braid. A gentle curve or twist to the braid is fine. This is a very common, minor tension issue and can be corrected by steaming. You can find out more about steaming a braid here. However, lumps, bumps, kinks and uneven stitch lengths are signs that you are making errors or you are not keeping the braid in the middle of the hole in the disk. This video will help you to get the basics right. Please watch it carefully and practise, practise, practise until you get it right!
Have you gathered your materials? Please refer to the previous blog for the suggested list of materials. This is only intended to be a guide because you are sure to have other suitable beads in your stash and you may change your mind about what you want to use as the braid-along progresses. Each Monday I will post instructions for the task that week. When you see what other people have made that week it might encourage you to be more adventurous the next week. The aim is that we should learn from each other.
More information about the braid-along will be posted during this week both here and in the Kumihimo by Prumihimo and Friends group.