Length of video – 7.41 minutes
Start of demo – 2.30 minutes
Adding beads – 4.20 minutes
Left-handed demo – 5.20 minutes
7 Cord Braid on the Prumihimo Disk
I developed the Prumihimo disk to simplify a traditional braid structure and it has been a great success, allowing many braiders to take their braiding to the next level, particularly by using unusual beads and adding beaded embellishment. However, the potential does not stop there! By flipping the disk over and using the sides as a guide you can use the Prumihimo Disk to make the 7 cord braid.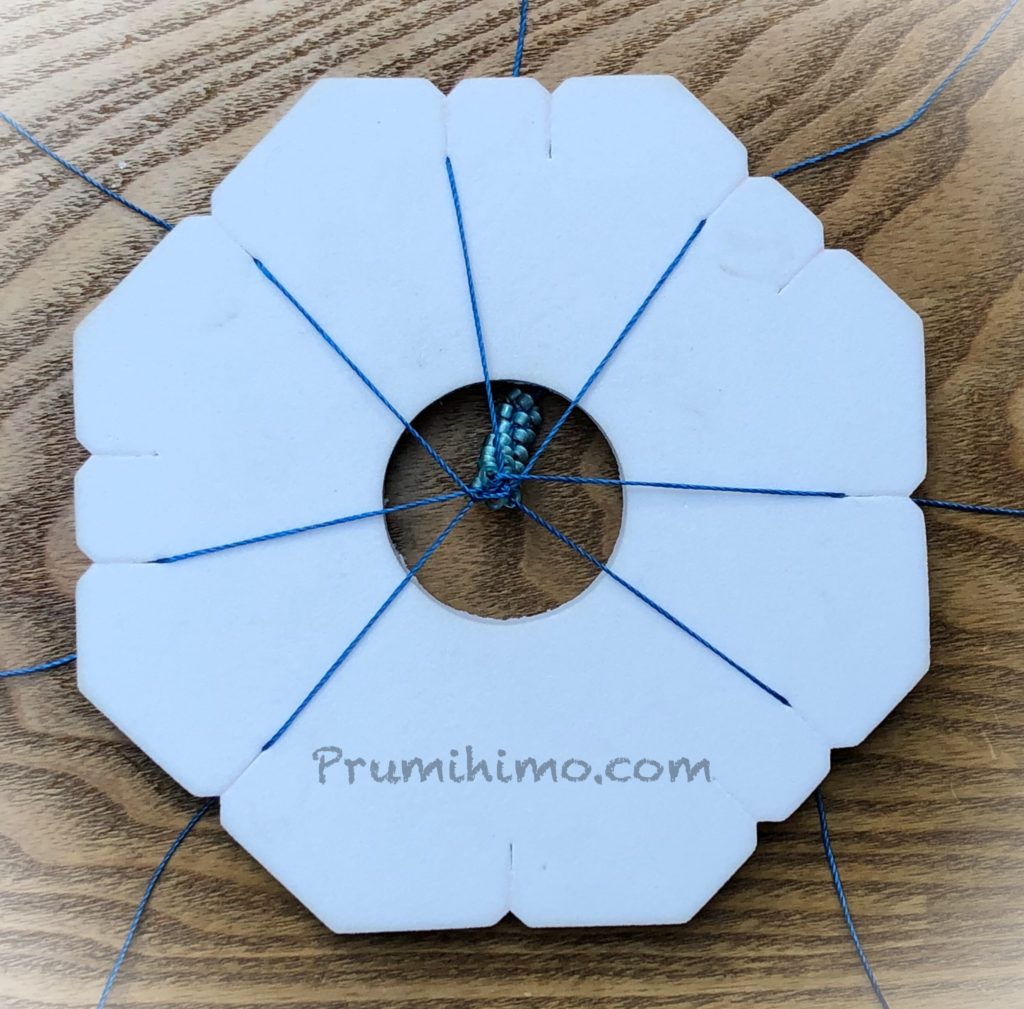 The 7 cord braid is very versatile and it produces a slim braid with a spiral construction. If you use all the similar shapes and sizes of bead it will look very like the 8 cord braid made on the round disk. It will be slightly slimmer and the beads are slightly further apart, but these are subtle differences. All the bracelets in the photograph below were made using the 7 cord method, but without inspecting them closely it is hard to know which structure was used. However, using one cord fewer and with the more open spacing these bracelets were faster to make up than their 8 cord round braid equivalents.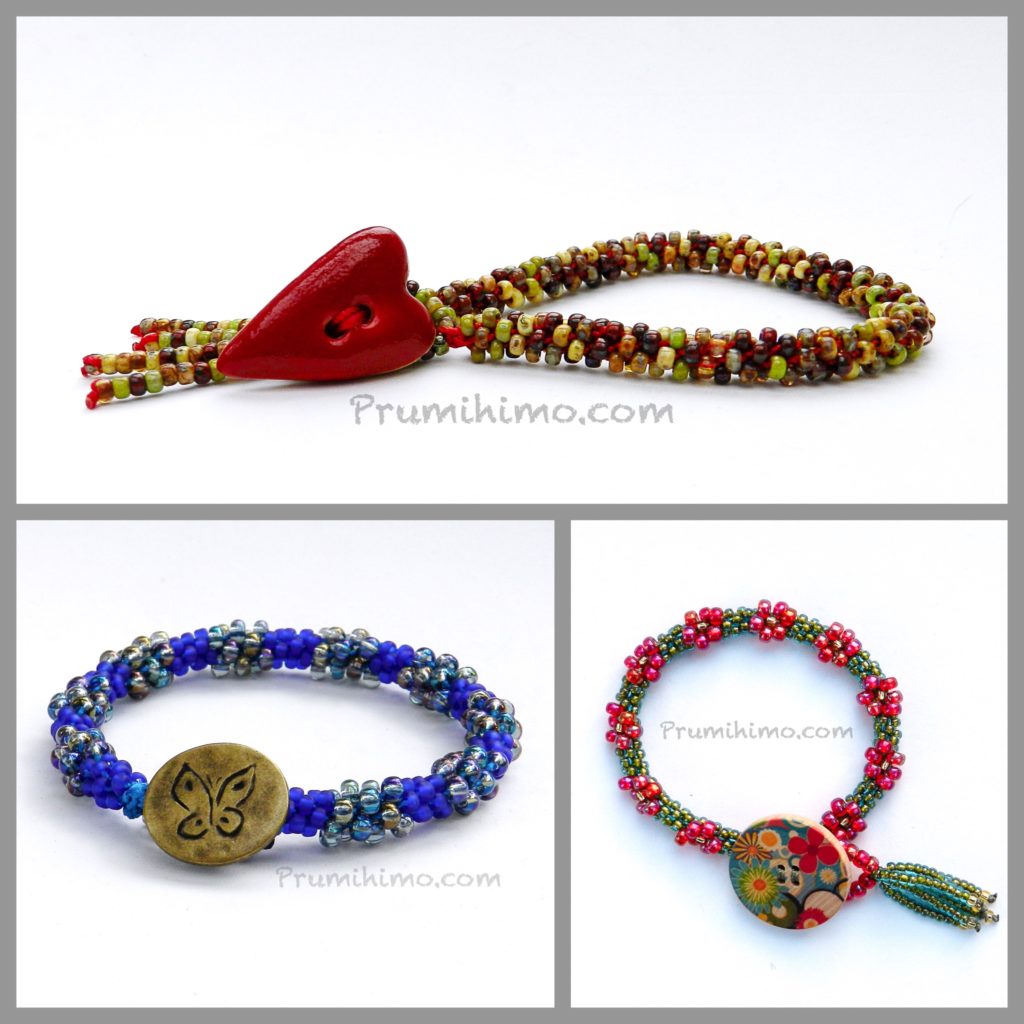 The great benefit of this sort of braid is that it will easily accommodate beads of very different shapes and sizes and this is how it is most commonly used. The following example shows how a fairly random selection of beads can be used together in one braid.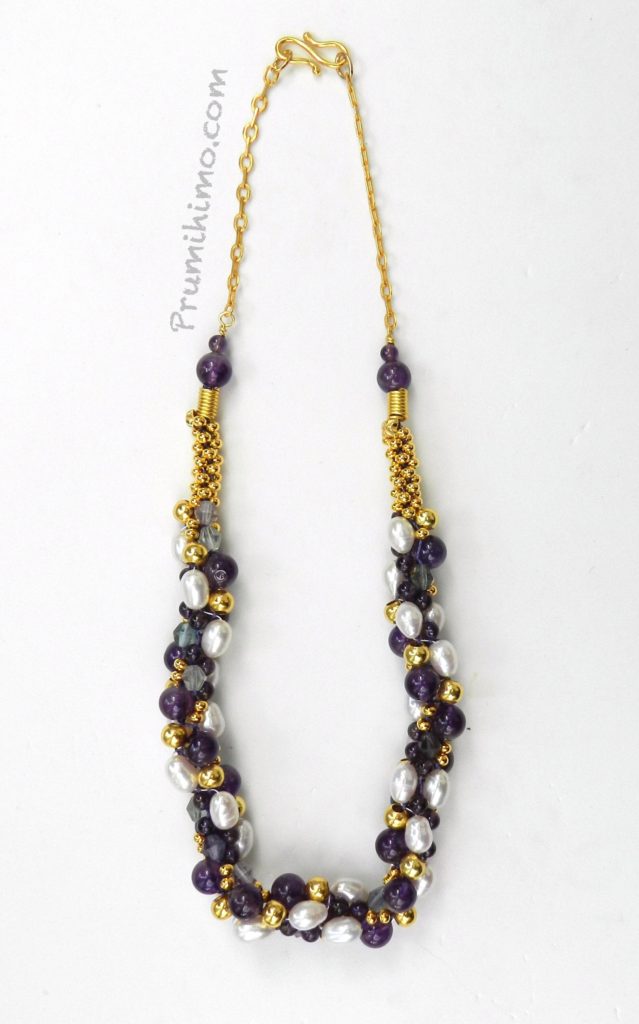 These two further examples were also made using the 7 cord braid. I chose to use this braid for these designs because the larger beads fit into the braid very neatly, without causing gaps on the opposite side of the braid.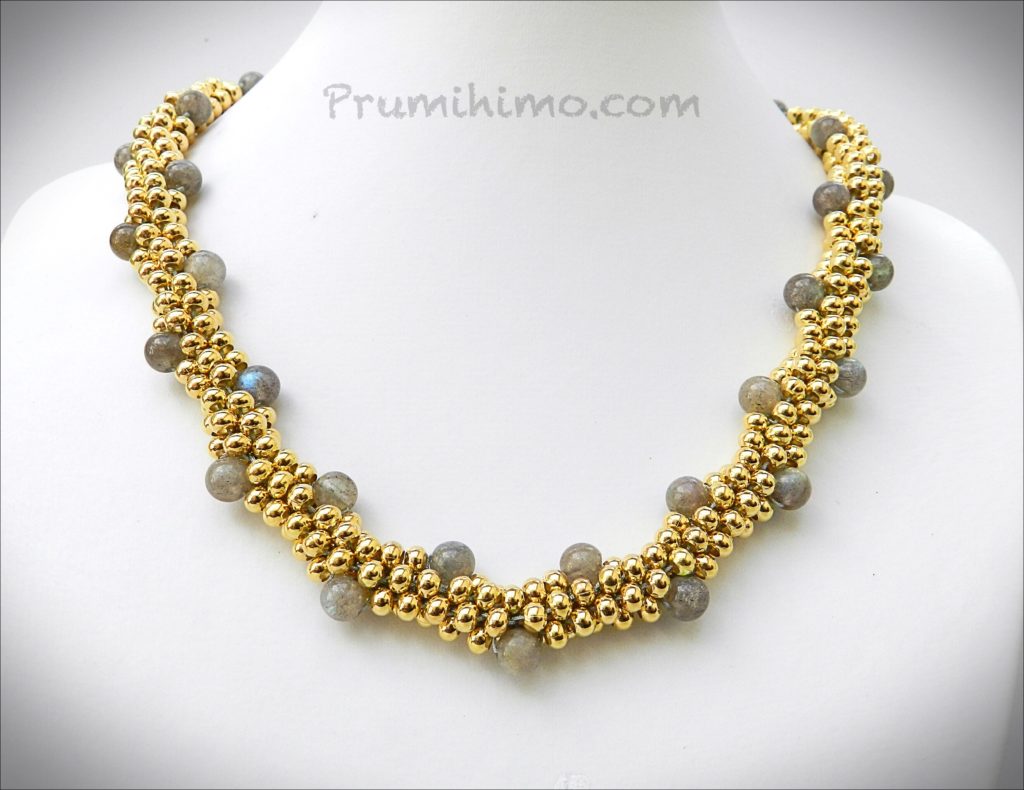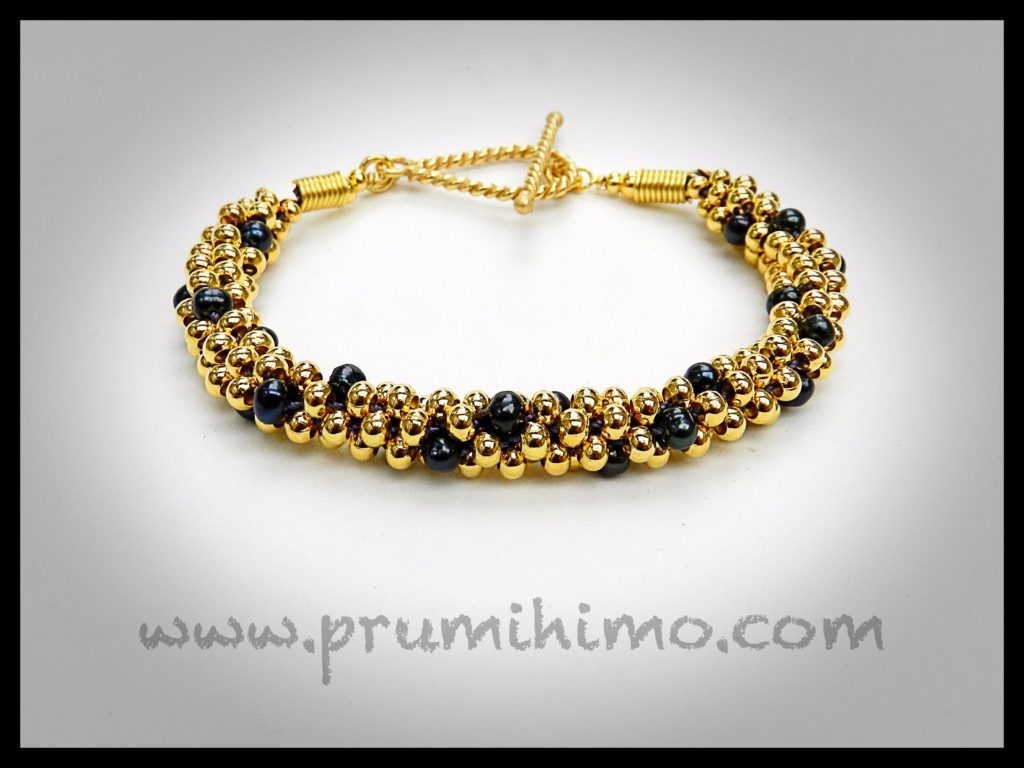 The use of this braid can be taken much further by using focal beads within the braid and working out the precise placement of these beads. This is not my speciality, so I would suggest taking a look at the work and the kits of Jamie North, who has taken this type of braiding to a whole new level. Click here to visit her website.