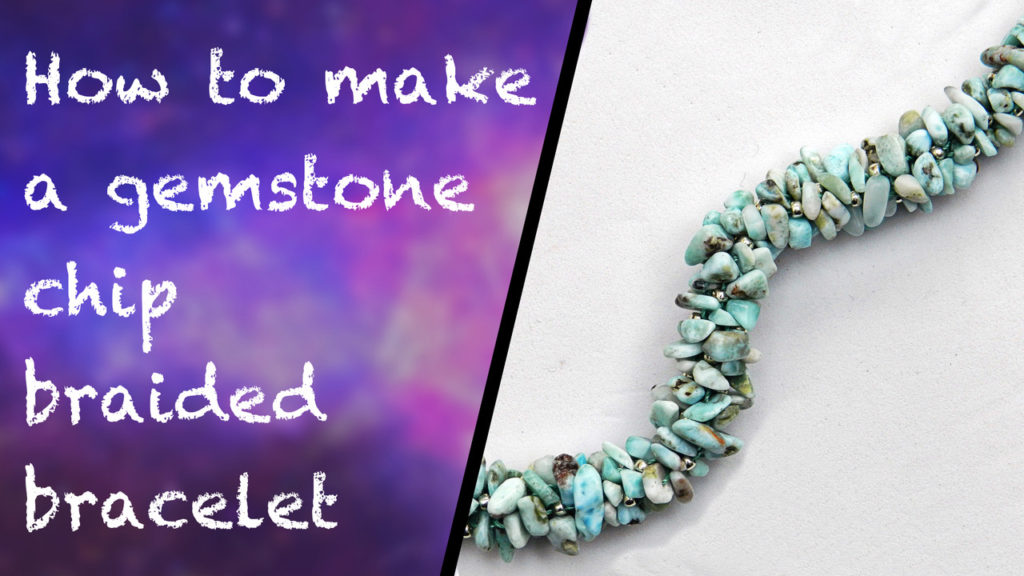 Length of video – 13.28 minutes
Threading materials – 1.30 minutes
Choosing the stones – 2.45 minutes
Demo starts – 3.40 minutes
How to make a gemstone chip bracelet
In this video I show a comparison of three different threading materials, this is a close-up of the samples. The top sample was made using flexible beading wire/tigertail. The middle sample was made using 0.4mm wire. The bottom sample was made using S-Lon 0.5mm/Tex 210. All the samples were made using the same number of chips on all 8 cords/wires.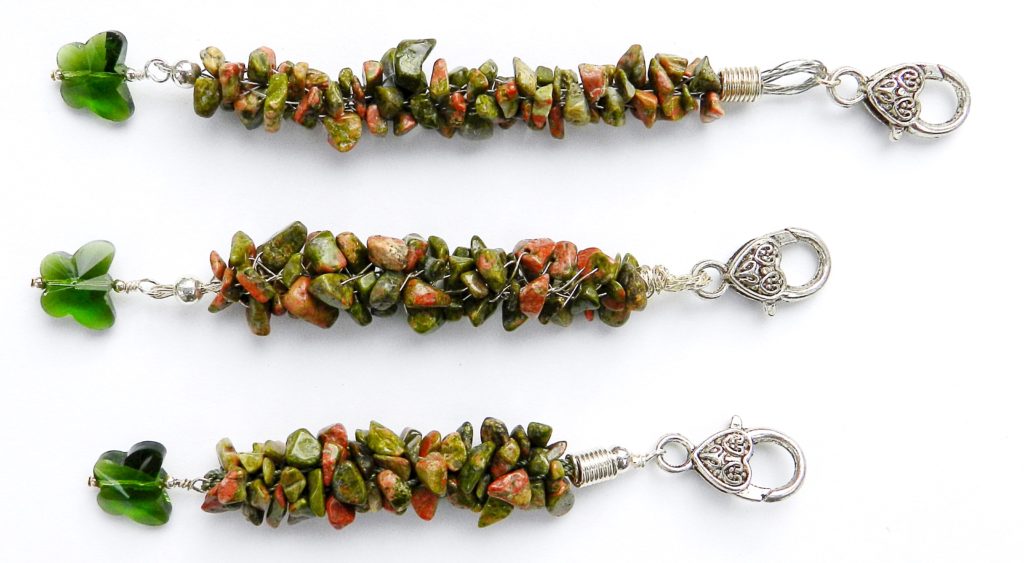 Equipment – Round kumihim disk, large or small, 50g weight
Materials
6m S-Lon/C-Lon beading cord – 75cm for all 8 cords
1 Double strand of gemstone chips – approx 35 chips on 6 cords
70 size 8 seed beads – approx 35 on 2 cords
These are images of the other bracelets I show in the video.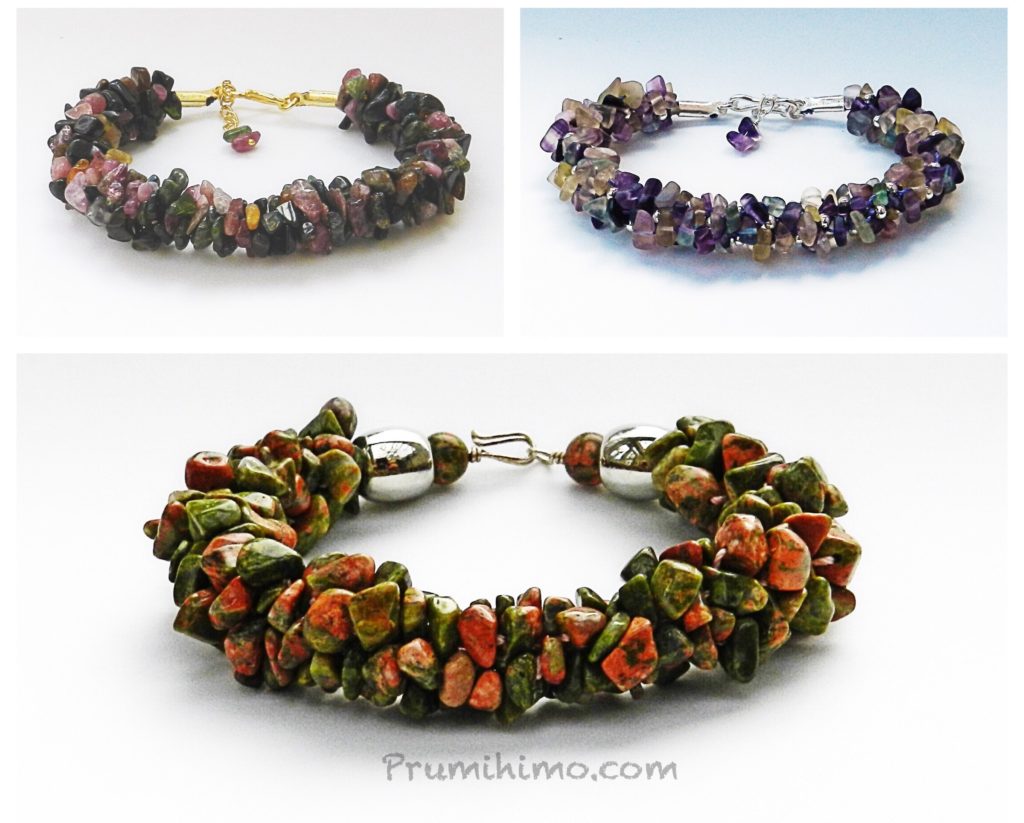 Before starting it is a good idea to have watched my Youtube videos on braiding on the round disk.
Braiding with beads on the Round Disk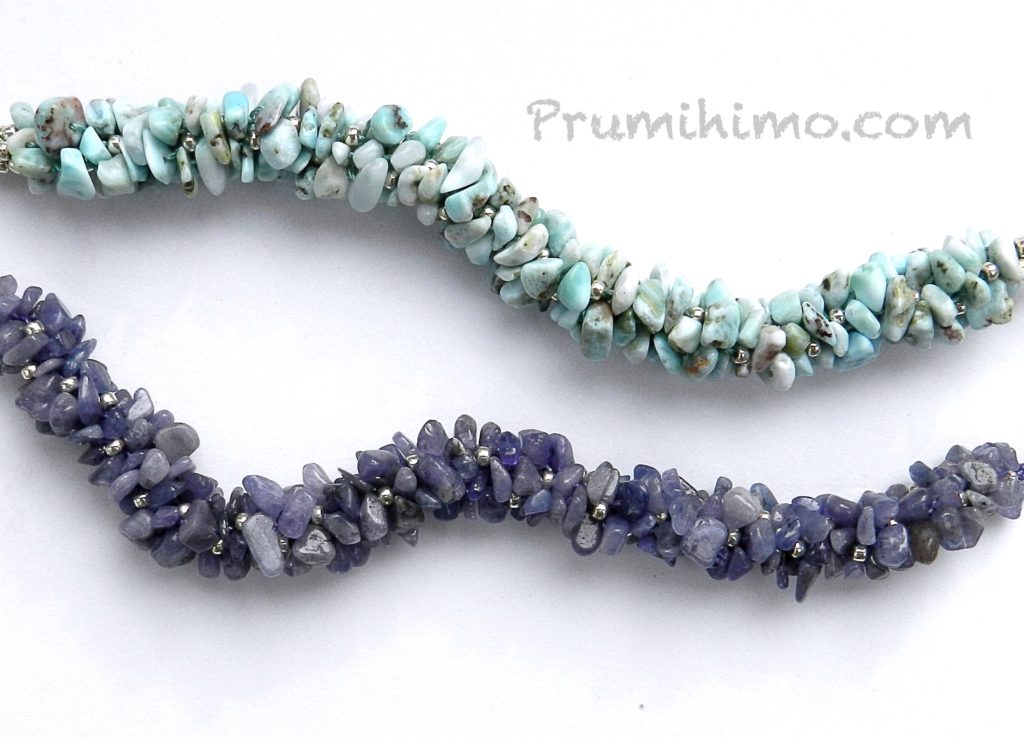 Finishing techniques are covered in detail in the following videos.
The glue method of finishing a braid
The wire method of finishing a braid
Here are some ideas for necklaces made with gemstone chips. The chips can be sorted into size order to create a graduated necklace. A pendant can be attached by sewing it into position using S-Lon beading cord and a large needle. Crystal rondelles can be mixed in to create a subtle sparkle. The chips are heavy, so it is best to use chain or plain braid at the back of the neck.