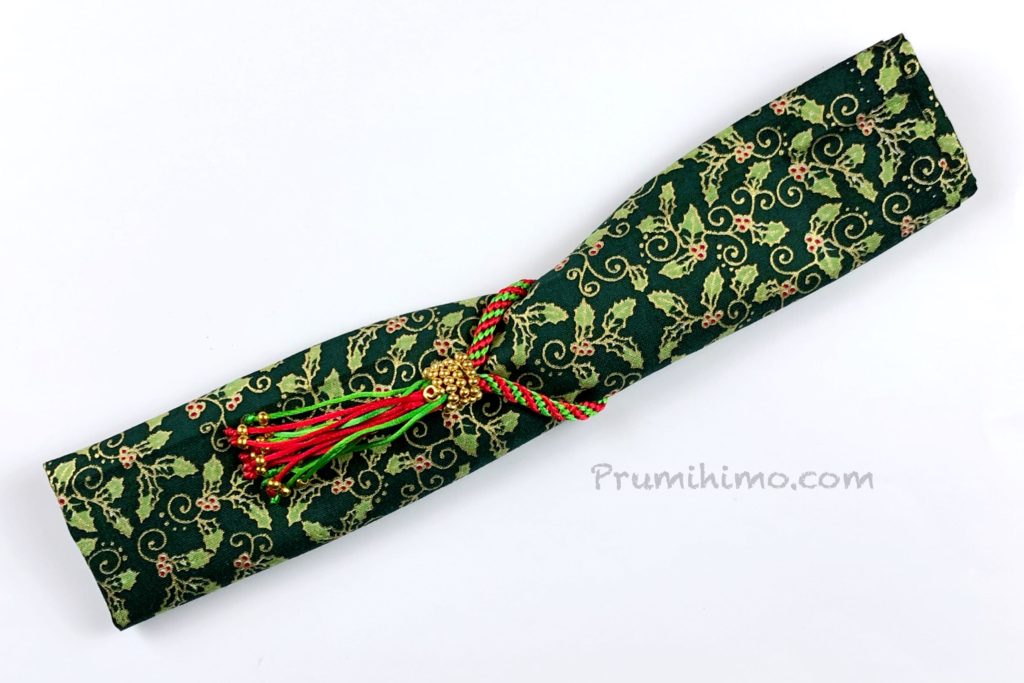 Length of video – 9.05 minutes
Close up – 0.50 minutes
Demonstration – 1.35 minutes
Kumihimo Napkin/serviette ring
It is always fun to dress up your table for a special occasion and making your own kumihimo napkin or serviette rings is the perfect way to bring your own style to your home. Match the colours to the occasion.
The materials required are minumal and can vary according to what you have available. I used 60cm/24 inches for all 8 cords. I used 2 colours and to get the spiral effect I used one colour in the top and bottom slots and the other colour in the side slots.
Once you have tried this technique it can be adapted to make a fabulous necklace. Have fun experimenting!