Close-up of bracelet – 0.55 minutes
Length of video – 6.02 minutesDisk Set up – 1.30 minutes
Constructing the bracelet – 3.35 minutes
In this video I show how to make a simple, yet very effective kumihimo knot bracelet. I use the Prumihimo disk to make the braid, but you could use any braid for this design if you wanted to. If you want to add a bit of sparkle to the braid, as I have, I recommend using either Zari thread or metallic embroidery thread in the top and bottom slots at numbers 3 and 4. If you use a different braid structure you will find that just a couple of cords of sparkly thread will be enough to get the effect, without making the braid too scratchy.
Kumihimo Knot Bracelet – still waiting for its clasps!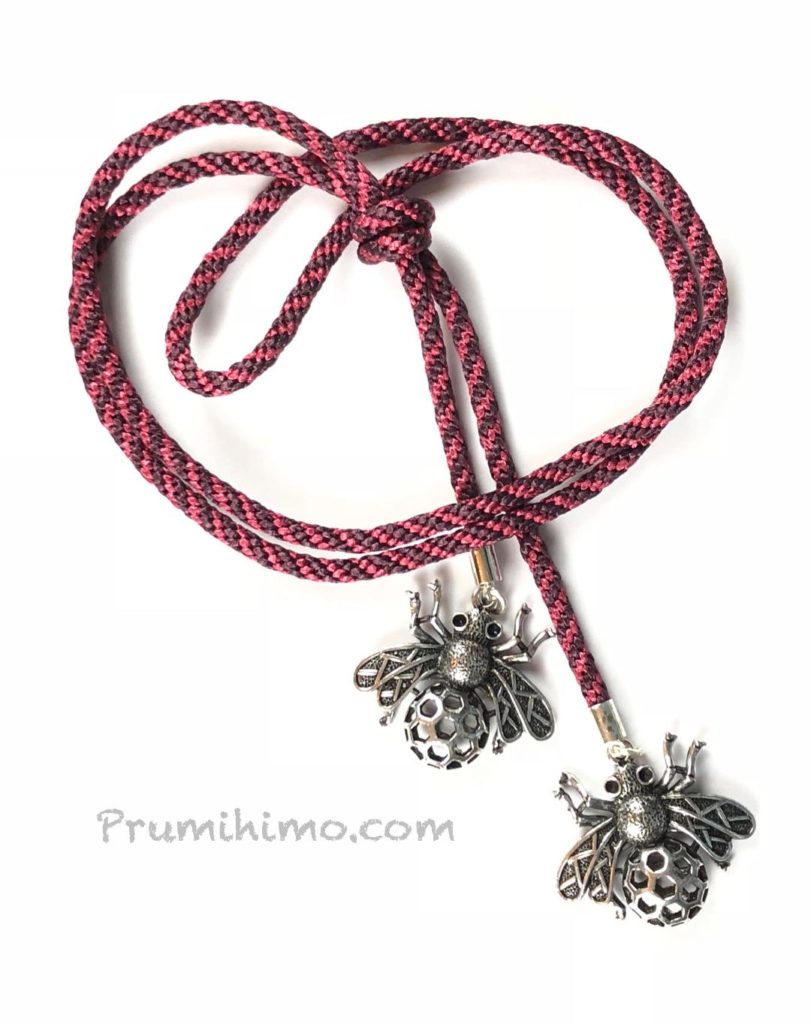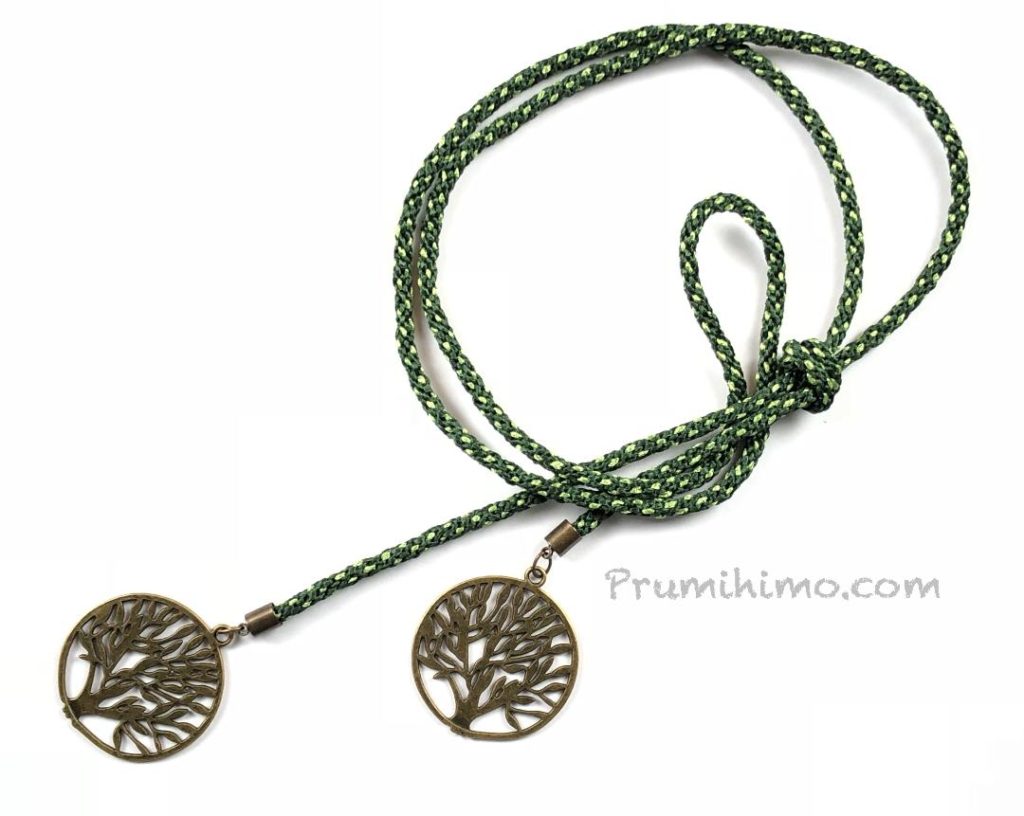 Never have idle hands on a long journey … unless you are the driver!
I always like to take my kumihimo disk to keep me busy on a journey by train, plane or car, but I do not always have a plan in advance for what the braid will be used for. In this video I show a great way to use a long braid you may have made on a journey. The video does not show how to braid, because I have many braiding videos available, but it does show how to make a great lariat, using a Mathew Williamson knot. It is the perfect partner for the knotted bracelet! For the lariat you will need a braid measuring approximately 1 meter, which means that if it is 8 cord round braid you will need 8 cords of 2.5-3m each. That will keep you busy on your journey!