Return to Jewellery Maker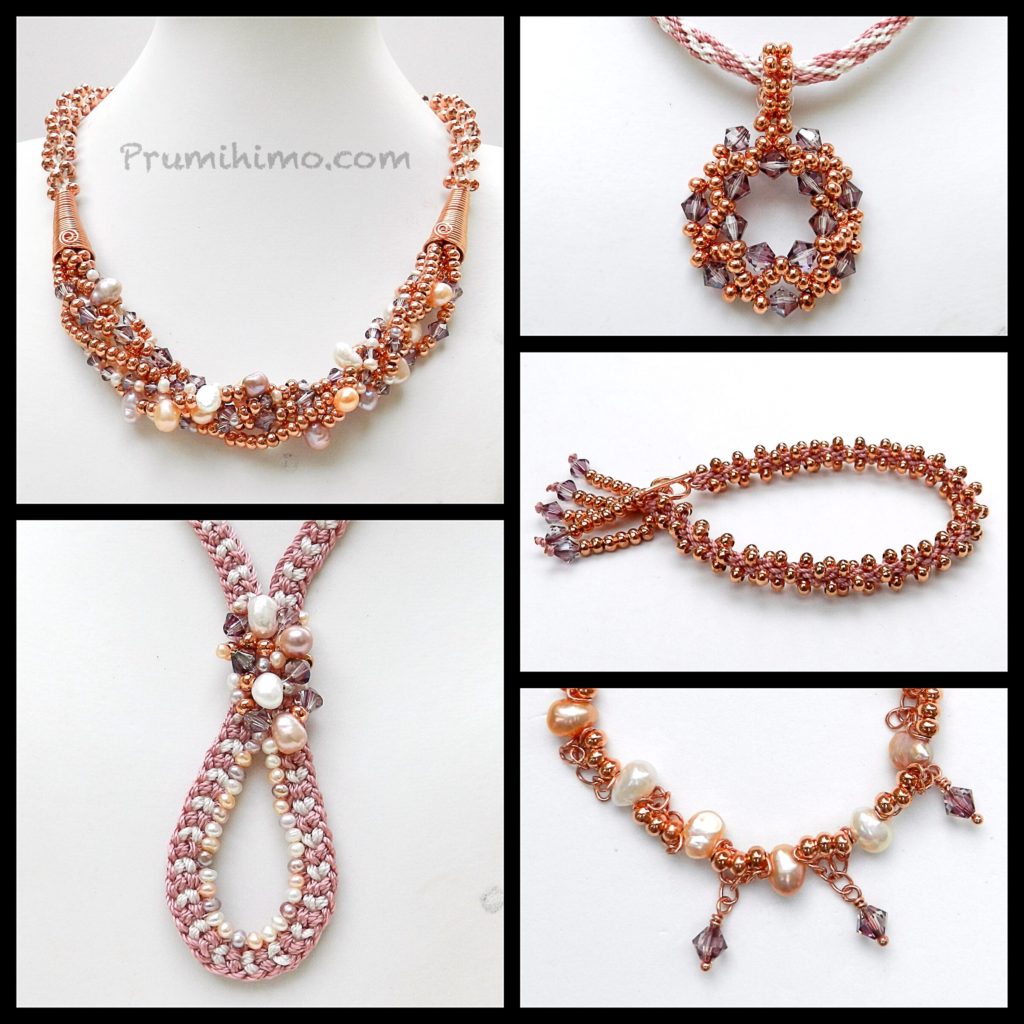 Yesterday was a big day for me because it was my return show to Jewellery Maker. I last appeared on a show in May and since then I have been taking a few months off to spend time on my book and on developing new designs for the Prumihimo disk. I got a great welcome back from the team at JM and lots of encouraging messages from customers. Thank you to everyone. I have to admit that I felt a bit nervous about doing the live show, but as soon as I got going I felt relaxed and at home. The shows have been extended by an hour, but the 5 hours just flew by. The biggest change for me is the recent introduction of the masterclass hour, where the designer is given a much longer slot, with fewer interuptions to enable them to deliver a really detailed demonstration. I really enjoyed being able to have more time to show different techniques in detail.
This first kit was a stunning collection of natural pearls, Swarovski bicones, cords and rose gold metal seed beads. It is always lovely to work with quality materials and I had been looking forward to being able to combine the precision of Swarovski crystals with the natural shape and colour of pearls. I had great fun with the materials and I hope that shows in the designs.
The instructions for the kumihimo designs are now available on this website. (I am not proposing to write instructions for the beadweaving elements of the designs because this is a kumihimo website.)
Click here if you would like to find out how to make these designs.
The show can be watched by clicking here. The demo for these designs can be found at around 59 minutes into the recording.