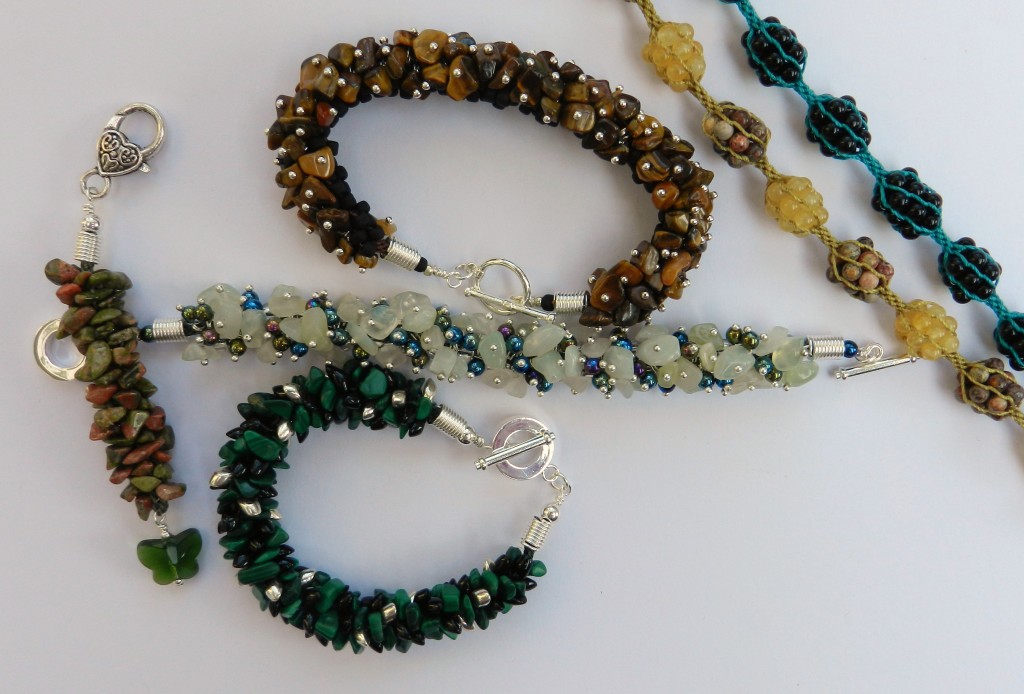 Kumihimo braids and gemstones work wonderfully together. The natural beauty of gemstones can be enhanced by picking the perfect colours and textures for a braid and the soft, flexibility of the braid provides a striking contrast to the strength and depth of the gemstone.
This part of the website is devoted to gemstones. Advice, instructions and tutorials are included to help you to get the most out of your exploration of the wonderful world of gemstone kumihimo.
You will find general advice about selecting your gemstones and the materials to use for the braid, as well as specific guidance and tutorials for each shape/size of gemstone.
I will building this section as quickly as possible, so do keep coming back to see what has been added!
Threading Materials for Gemstones
Shaped Gemstones with Kumihimo