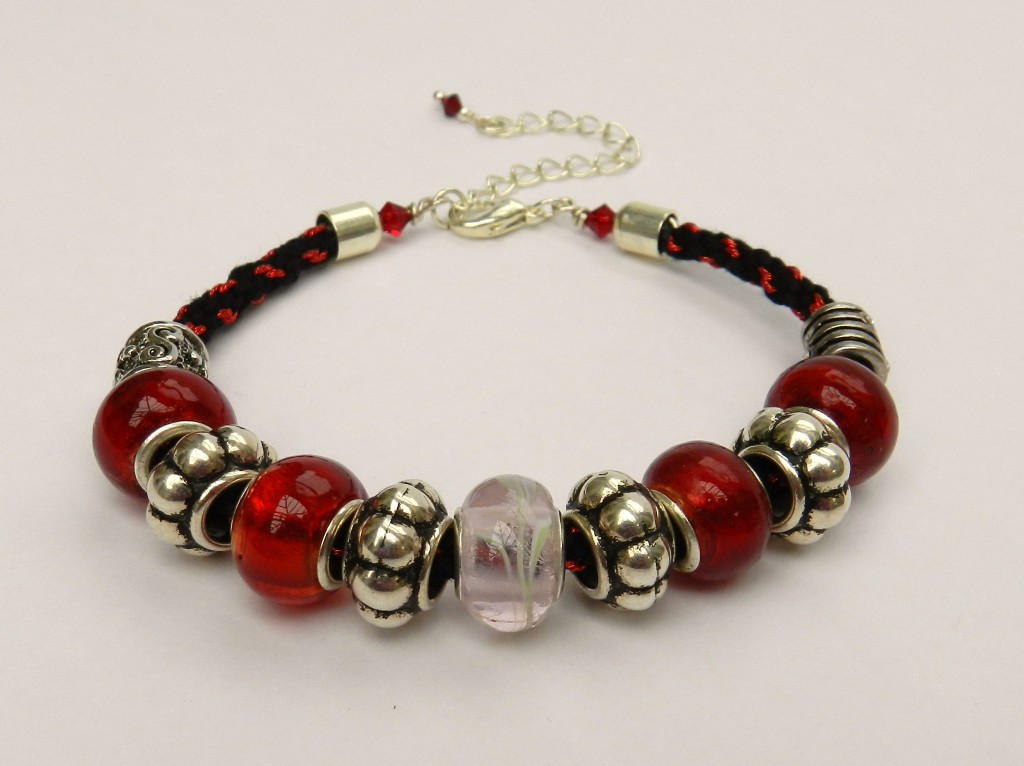 This is a braided version of the bracelets made famous by Pandora. It works particularly well if a colour scheme is chosen and followed through with both the beads and the braid.
–          8 warp round braid
–           Use metallic embroidery thread on two warps to get a really sparkly effect. The other six warps can be cotton knitting yarn, Chinese knotting cord or petite rattail.
–          Thread on the charm beads before the second end cap is put on.
–          Follow through the colour scheme with a matching crystal between the end cap and the clasp and also at the end of the extension chain.
–          Don't put on too many charm beads. The braid is too pretty to hide.