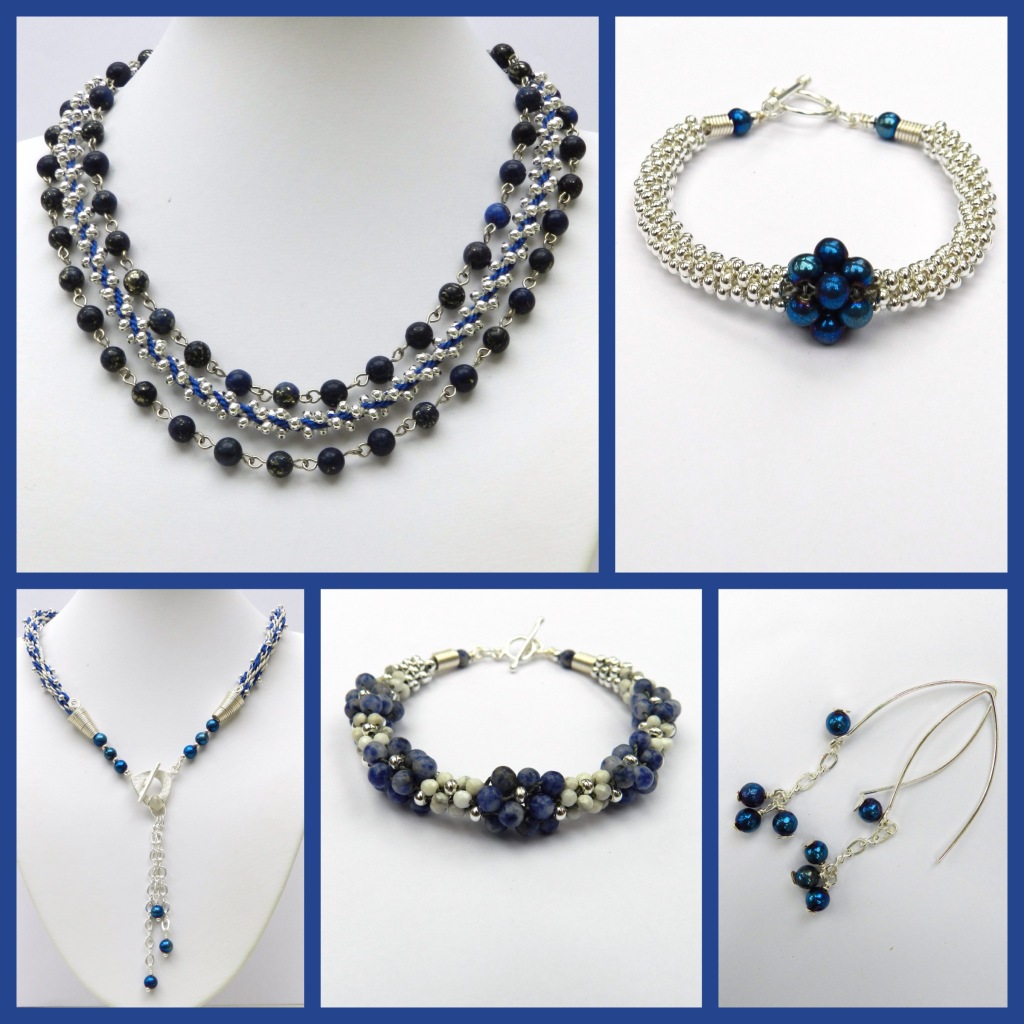 On 27.11.14 there was a relaunch of the metal seed beads on Jewellery Maker. These are brief instructions to accompany the show. These designs are all made using metal seed beads, size 8, and a selection of round gemstone beads in tones of blue and white, sized 3mm – 6mm. The cord used is S-Lon (Tex 210/0.5mm). Findings and wire will also be needed. To watch the show, click here.
All the designs are made using Round Braid.
Blue Triple Necklace
4 x 1m Blue cord
2 x 1m Silver cord
2 x 1.2m Silver cord
Thread 60 seed beads onto each of the two longer silver cords. Drop in a bead each time these cords are moved.
Attach the beaded chain to the clasp with jump rings.
Beady Bead Bracelet – this design was demonstrated on the show (click here)
Make a beady bead using 12 x 6mm beads.(Instructions for this are available on the JM website)
Cut 8 x 60cm cord. Tie all the cords together in a knot in the centre and thread them through the middle of the beady bead, pulling the knot inside the bead.
Position the cords on one side of the  bead on the disk and carry out 16 individual moves of the cords.
Thread 16 seed beads onto all 8 cords and braid them in.
Repeat for the other side of the bracelet and finish off with a clasp
Front Fastening Necklace
This is made with a 16 warp Round Braid with 2 cords in each slot apart from one.  Thread  70-80 seed beads onto this one cord. Follow the photograph for the set up. (Sorry about the state of the disk … the cat got it!)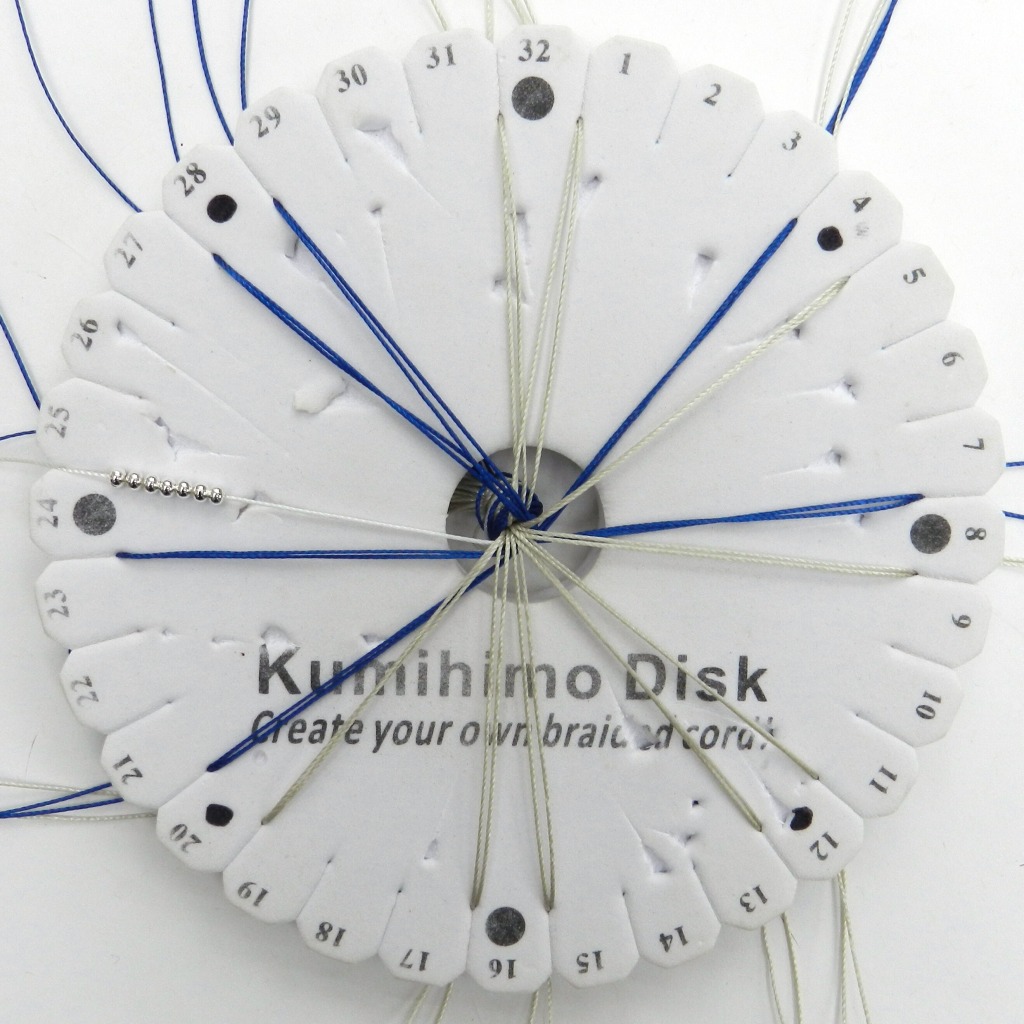 Blue and White Bracelet
This bracelet is made using 8 warp Round Braid. If your tension is not particularly tight, braid around a core of satin cord to give the braid stability.
Cut x 75cm cord
Thread 30 metal seed beads onto 2 diagonally opposite cords
Thread 30 beads onto each of the other 6 cords in the following sequence,
2 metal seed beads
6 x (2 white 3mm beads and 2 blue 4mm beads)
2 white 3mm beads
2 metal seed beads
Braid in a bead with every move.