Product Description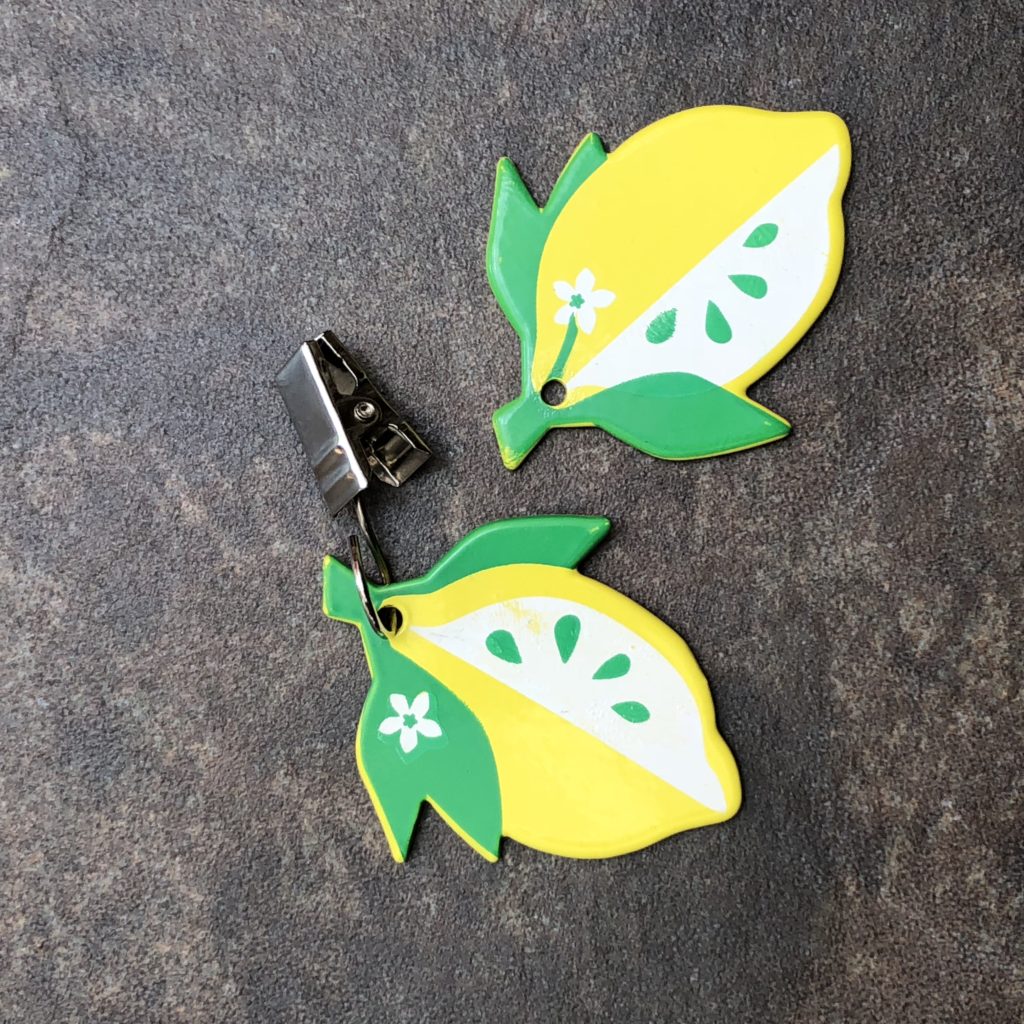 This is a limited edition offer for a clip-on weight, an extra-thick Prumihimo disk and 2 downloadable files.
The weight features two lemon-shaped weights of approximately 20g each (0.7 oz), which can be hooked onto the clip, either singly or together. A single lemon is perfect when making very delicate braids using very fine cords and threads either with the extra-thick Prumihimo disk or with extra-thick round disks. The second lemon can be added for use with thicker cords. The clip is perfect for Prumihimo braids because it can be attached over beads of size 8 or less.
The extra-thick disk has been produced for use in either of two ways. It can EITHER  be used as a super-durable disk for cords up to 1mm. Thicker cords can be used but they are harder to pull into the slots. OR it can be used for extra fine cords and threads, such as Fireline, beading thread, micro cord etc. If you want to work with these very find cords and threads it is best to keep one disk specially for this use because using thicker cords will stretch the slots.
A downloadable PDF file of instructions will be emailed and it included instructions for 3 designs. A downloadable PDF file for the Daisy Chain will also be emailed. These are very delicate designs using very fine cord, so they are intermediate/advanced level.
The disk will be sent in the mail. Please note that for international shipping regular airmail will be used and although most packages will take approximately 2-3 weeks to arrive they can take longer, so you may need to be patient. If you wish to pay extra for tracked mail please contact me. The instructions and the tutorial will be sent by email (they cannot be downloaded from this site). Allow 48 hours for the files to be sent to account for time differences. Sometimes emails may end up in spam folders, so please check and contact me if you do not receive your email.
The price for the disk and the postage is set in GBP (UK Pounds). Paypal will convert to your currency using the current exchange rate.
For sales to European countries other than the UK, please email me on pru@prumihimo.com
Design Patent/Design Protection  pending – US 29/557,791  EU 003025071
(If you have already bought the extra-thick disk from this website I can supply a different tutorial instead of Daisy Chain. Please request this in the comments box or contact me by email, pru@prumihimo.com)