Product Description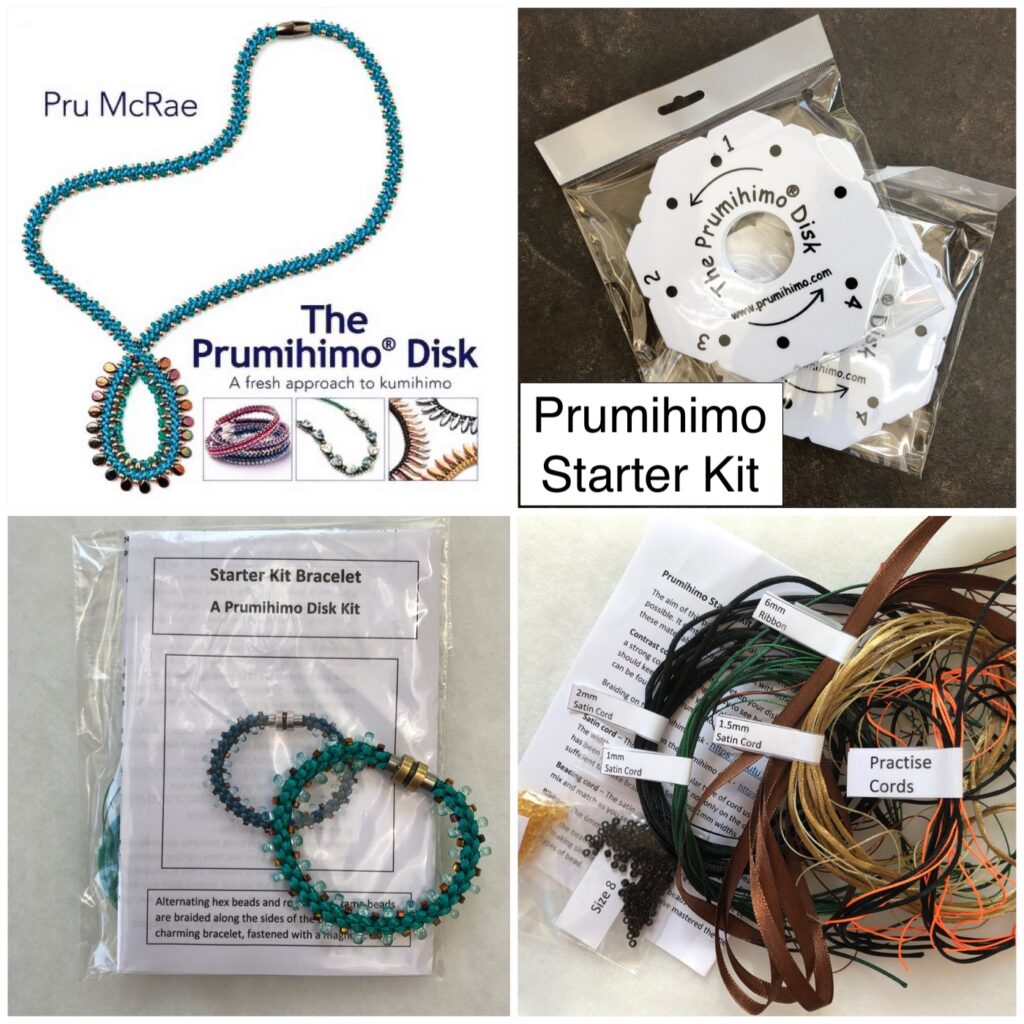 This great value Prumihimo disk starter kit contains exactly what you need to get started with this unique, patented disk and take braiding to the next level. (Just add glue) It includes,
Book – The Prumihimo Disk – a fresh approach to kumihimo. This has been written as a concise handbook, explaining exactly how to use the disk, with projects to support each bead placement set up, guidance on materials, embellishment instructions and trouble-shooting advice
Regular Prumihimo disk x 2 – this is the 1cm thick disk, manufactured from high quality foam to ensure durability and grip. The system of slots, dots and numbers is a unique, patented design, which guides the braider through the steps of a modified traditional braid structure.
Bracelet kit – a charming beaded bracelet, made with satin cord, beading cord, round magatama beads and hex beads, with a two-tone magnetic clasp. Just add strong glue. This is the perfect first project.
Cords and beads – a carefully curated selection of cords and beads to help you get started and to learn the effects of different cords, so that you know what to buy to continue your Prumihimo adventure.
The kit will be sent in the mail. For the UK regular first class post will be used. For international orders standard shipping will be used. This is NOT tracked. International shipping is currently subject to delay due to the pandemic. Please be patient! If you want tracked shipping please request this in the comments box and you will be contacted for the additional charge.