Product Description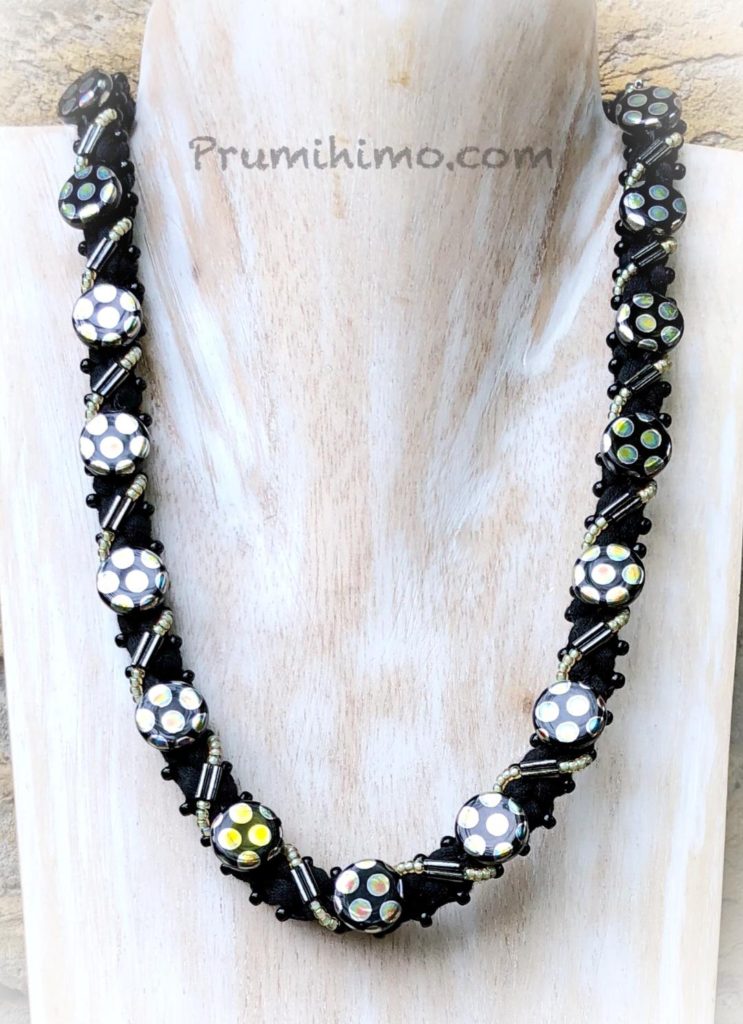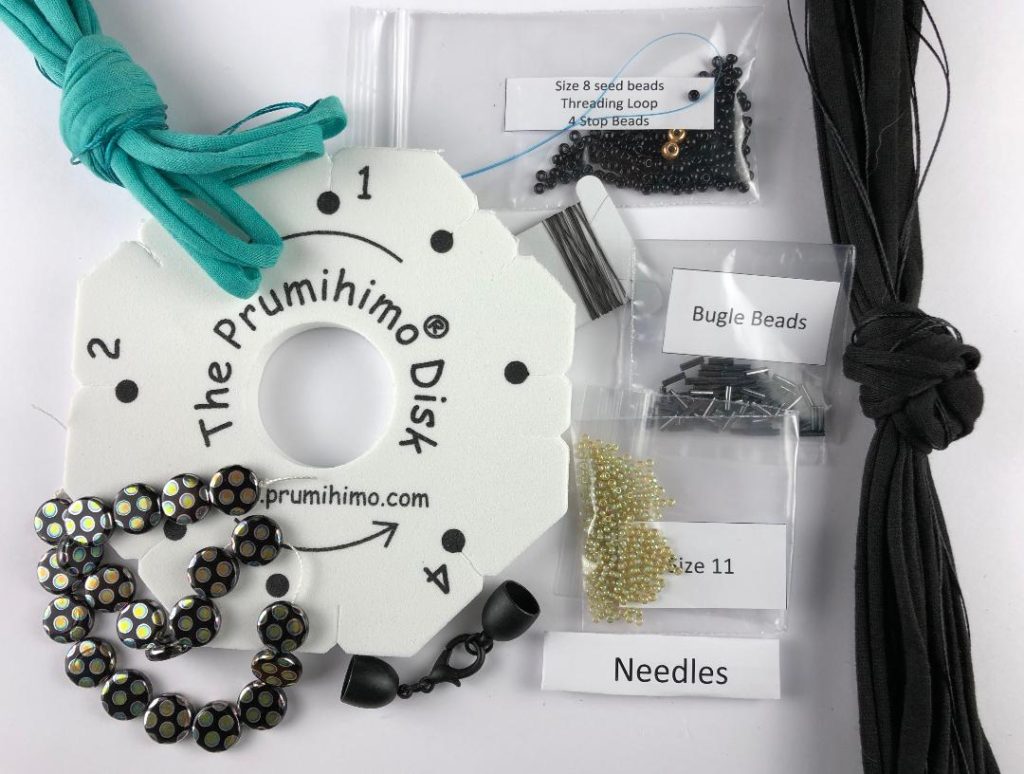 This striking necklace is made with fairly chunky cords, giving a braid diameter of approximately 1cm. The spotty beads are flat glass disks, 1cm in diameter, with a black background and silver spots, with an iridescent 'peacock' centre.
It is an intermediate level design, which requires some prior experience of the Prumihimo disk.
The kit contains:
The Prumihimo Disk – the unique disk designed by Pru McRae
Tutorial – full instructions for the necklace, plus links to additional information
Cords – 3mm black jersey yarn and black S-Lon beading cord for the necklace braid
Coloured yarn and cords for practise (can be used afterwards with your own beads to make a bracelet)
21 flat round spotty beads – 19 for the necklace, 2 extra to give the option of making matching earrings (with your own findings)
Size 8 beads for braiding
Size 11 beads for embellishment
Bugle beads for embellishment
Matte black glue-in clasp
2 beading needles
Beading thread
Threading loop to assist with the threading of the size 8 seed beads
Stop beads, to keep the beads on the cords when braiding
Note – strong glue is required, but is NOT included
International shipping – regular airmail will be used and this is not tracked. Although most packages will take approximately 2-3 weeks to arrive, but they can take longer, so you may need to be patient. If you wish to pay extra for tracked mail please make this clear in the comments box.