Product Description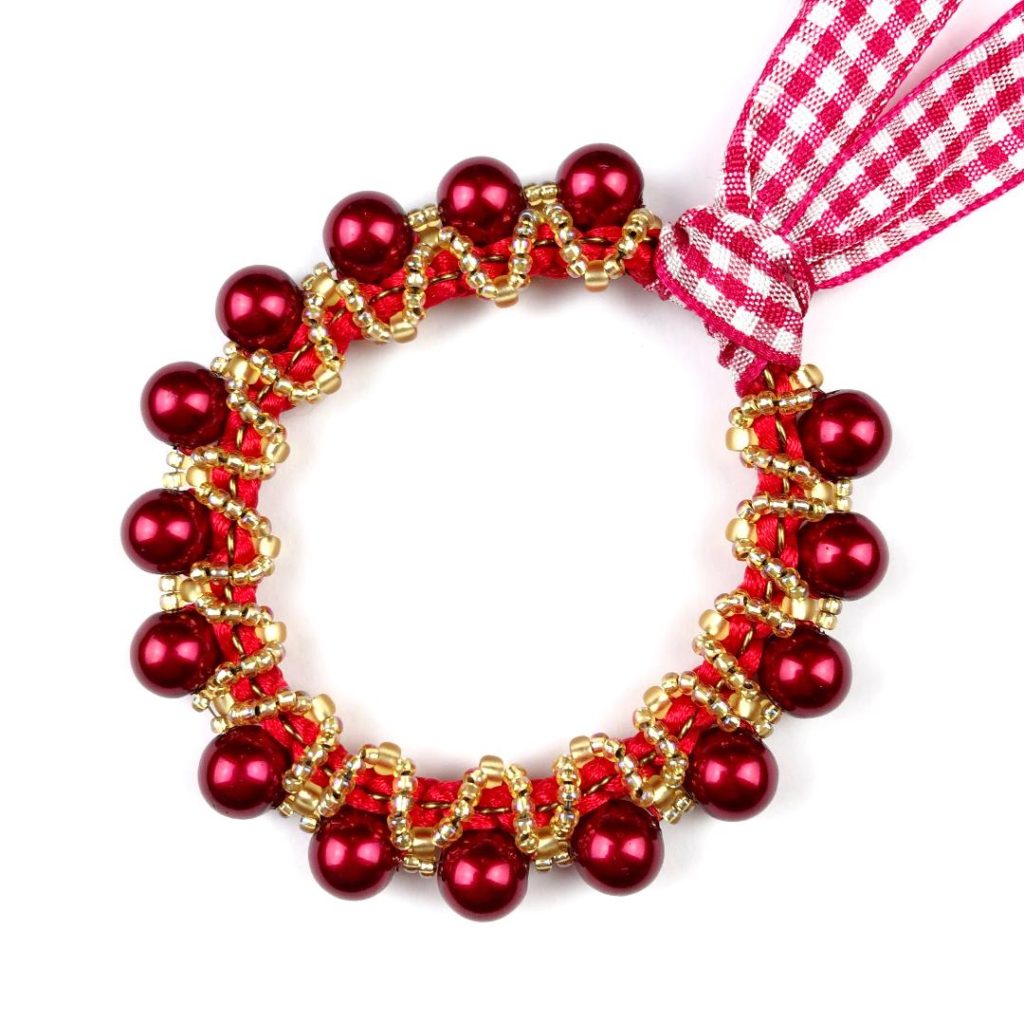 Learn to make this adorable pearl wreath for your Christmas tree. The design is made on the Prumihimo disk (not included) using a combination of cords, beads and wire. As this is a new technique for many braiders I have included some cords and wire for practise, so you can learn the method before starting the decoration to ensure a great result. The unusual red glass pearl beads have an off-centre drill hole to allow the beads to sit close to the braid. The wreath is embellished with seed beads after braiding and finished off with a cheerful checked ribbon. The finished wreath measures approximately 7cm/2.75in.
You will also need – Prumihimo disk, wire cutters, glue and 50g weight or a bag of coins
Kit contains:
Tutorial – Full instructions for the braiding, embellishing and finishing of the decoration
Glass pearls
Seed beads, size 8
Seed beads, size 11
Satin cord
Beading cord
Wire
Ribbon
Beading needle and thread
Cords and wire for practise
Shipping – Regular international airmail is used for international shipping and this is not tracked. Although most packages will take approximately 2-3 weeks to arrive they can take longer, so you may need to be patient. If you wish to pay extra for tracked mail please make this clear in the comments section.
If multiple products are purchased it is sometimes possible to make a saving on shipping and will be issued as a Paypal refund