Product Description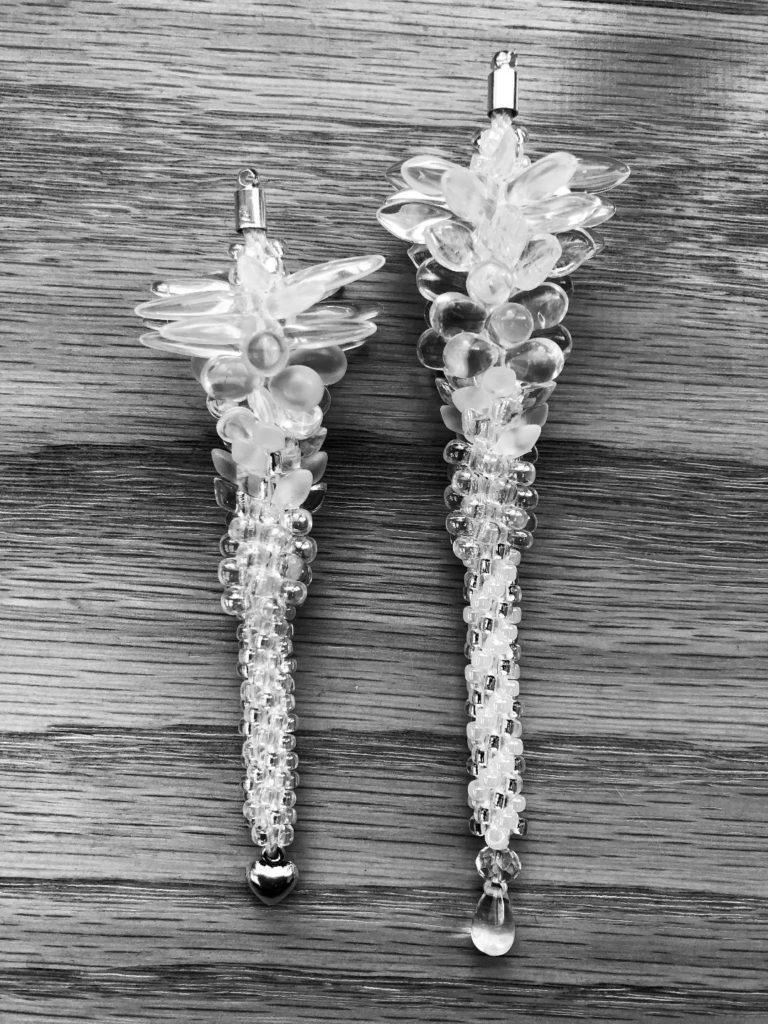 This kit contains the materials needed for TWO icicle decorations. The beads are a selection of different shapes, sizes and finshes designed to produce two matching, but not identical icicles, measuring approximately 10-12cm (4-5 inches). The cord is pre-stiffened to make threading easier and the icicles are finished off with a glue-in end cap and hanging thread. The kit contains the materials needed to make these decorations, but you will also need a kumihimo disk and glue (2-part epoxy, E6000 or gel superglue are recommended)
Kit contains:
Tutorial – Full instructions for the braiding, embellishing and finishing of the decorations
Dagger beads
Drop beads
Thorn beads
Round magatama beads
Long magatama beads
Leaf beads
Seed beads
End caps
Beading cord
Heart charm and crystal
Transparent thread for hanging
Shipping – Regular international airmail is used for international shipping and this is not tracked. Although most packages will take approximately 2-3 weeks to arrive they can take longer, so you may need to be patient. If you wish to pay extra for tracked mail please make this clear in the comments section.
If multiple products are purchased it is sometimes possible to make a saving on shipping