Product Description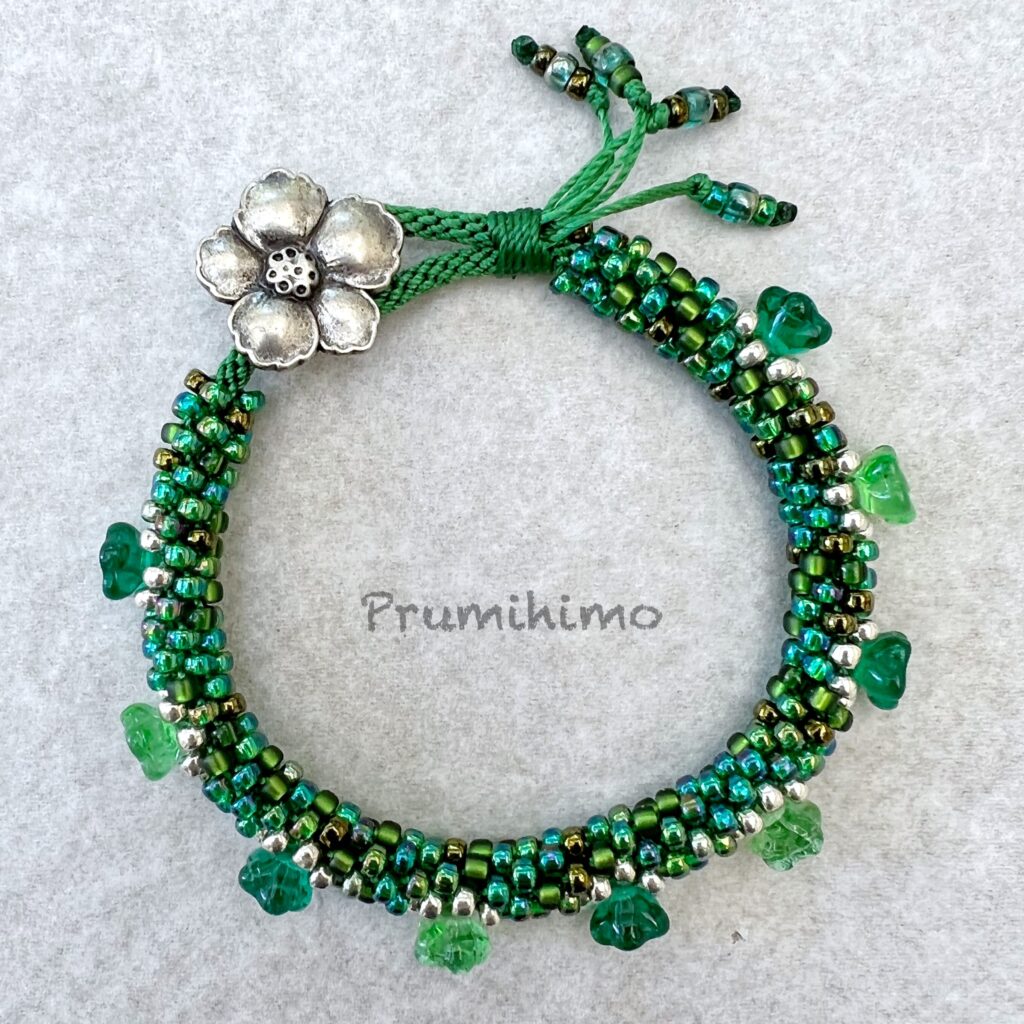 This delightful bracelet kit is a great introduction to counted designs on the regular round kumihimo disk. It also features a secure and comfortable button fastening. The materials required are included, but the disk is not included. You will need to supply glue, such as fabric glue, all-purpose glue or a fray prevention product to seal the binding.
In order to achieve the positioning of the flowers along one side of the braid it is necessary to thread the beads carefully, following the chart supplied. This chart can also be used for other designs and all sorts of top drilled beads can be used instead of the flowers, so it offers a really great skill development.
The miyuki seed beads are a mix of different tones of green. The flower button is dark oxidised silver colour. The cord colour is emerald green. The flower beads are emerald green and pale green.
Kit contents :
Button
Beading cord
Seed beads
Flower beads
Thread and needle for binding
Full instructions, plus links to additional information
Shipping – Regular international airmail is used for international shipping and this is not tracked. Although most packages will take approximately 2-3 weeks to arrive they can take longer, so you may need to be patient. If you wish to pay extra for tracked mail please make this clear in the comments section.