Description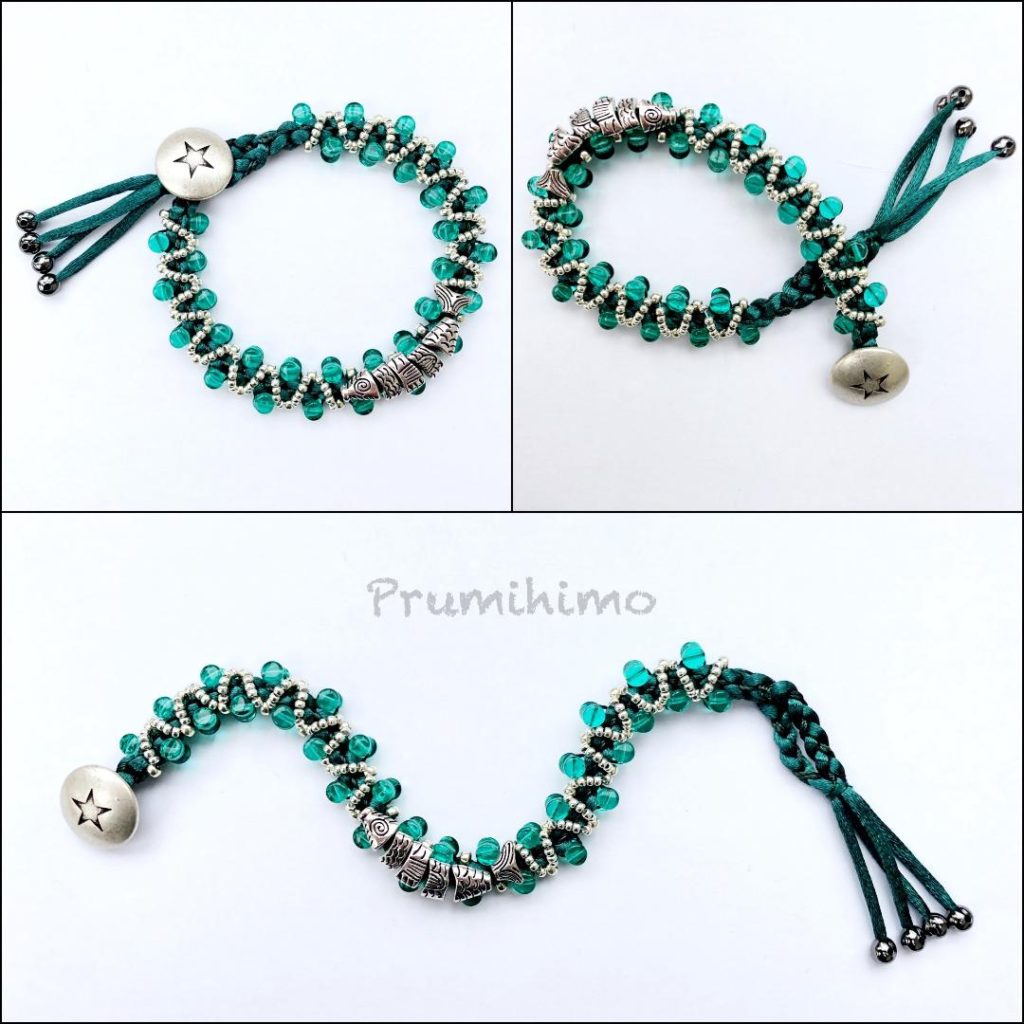 This is an unusual and playful bracelet, which features a silvery fish made up of 6 beads. The braid is made of satin cord and beading cord and both pellet beads and seed beads are worked into the braid. Additional beaded embellishment adds intricacy and detail. The bracelet is finished with a star button and button hole fastening, with the option of adding crimp covers to finish off the cord ends. The kit contains the materials needed to make this bracelet, but you will also need a Prumihimo disk and glue (fabric glue, all purpose glue or fray prevention products). To use the crimp covers you need flat nose pliers.
Kit contains:
Tutorial – Full instructions for the braiding, embellishing and finishing the bracelet.
Additional support – Links to further instructions/videos
Six part fish
Star button
Pellet beads
Seed beads in 2 sizes (Miyuki)
Satin cord
Beading cord
Crimp covers
Beading and binding thread
Threading loop and stop beads
Needle
Important You will need a Prumihimo disk to make this bracelet. They are available in the shop on this website and they can be bought singly, in multiples or together with either or both of my books.
Shipping – Regular international airmail is used for international shipping and this is not tracked. Although most packages will take approximately 2-3 weeks to arrive they can take longer, so you may need to be patient. If you wish to pay extra for tracked mail please make this clear in the comments section.
If multiple products are purchased it is sometimes possible to make a saving on shipping