Product Description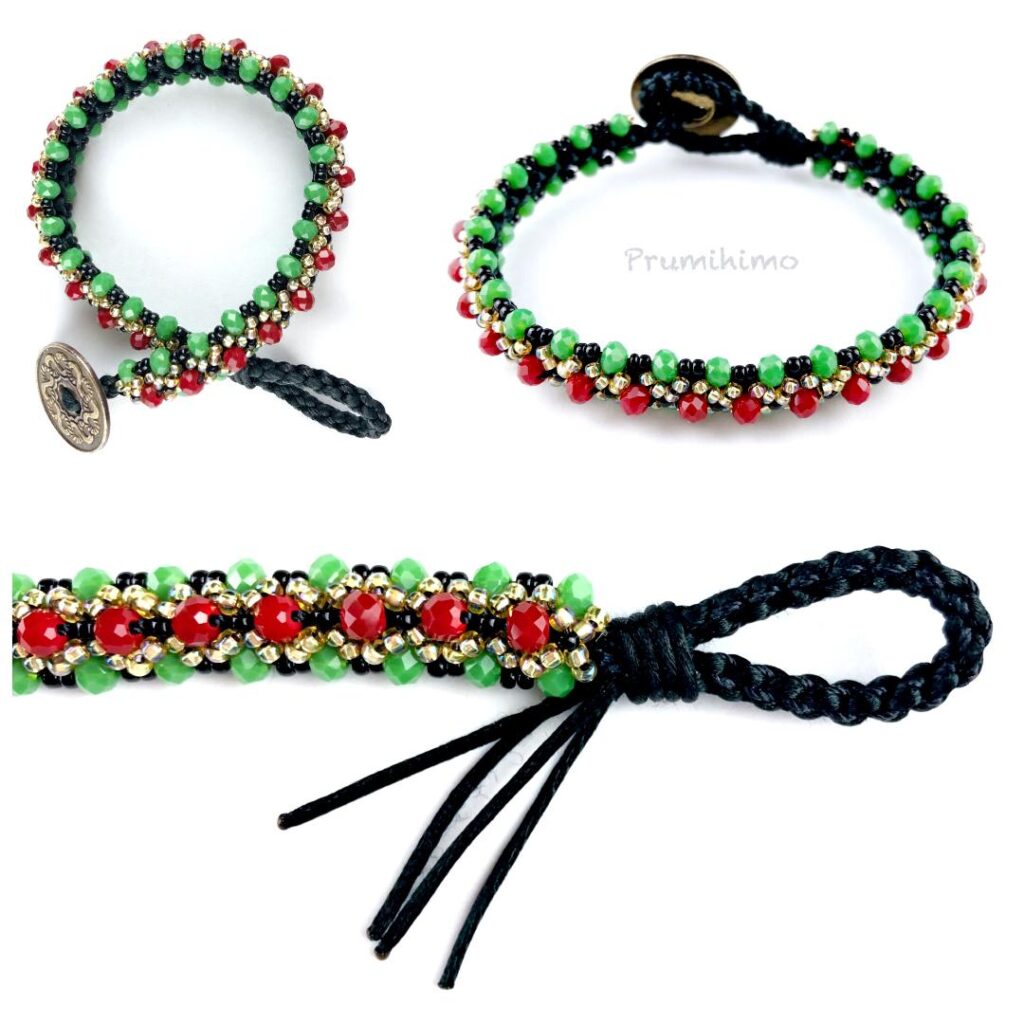 This is a delightful bracelet, which makes use of satin cord and sparkly faceted beads. Additional beaded embellishment adds intricacy and detail. The button fastening has 2 different finishing options and is a great transferable skill. The kit contains the materials needed to make this bracelet, but you will also need a Prumihimo disk and glue (fabric glue, all purpose glue or fray prevention products)
Kit contains:
Tutorial – Full instructions for the braiding, embellishing and finishing of the bracelet.
Button – vintage-style metal button
Faceted opaque glass crystal beads – 2 colours
Seed beads – 2 colours
Satin cord
Beading cord
Thread for beading and binding
Threading loop and stop beads – small additions which can make a big difference!
2 Needles – for use for binding and embellishment
Important You will need a Prumihimo disk to make this bracelet. They are available in the shop on this website and they can be bought singly, in multiples or together with either or both of my books.
Shipping – Regular international airmail is used for international shipping and this is not tracked. Although most packages will take approximately 2-3 weeks to arrive they can take longer, so you may need to be patient. If you wish to pay extra for tracked mail please make this clear in the comments section.