Product Description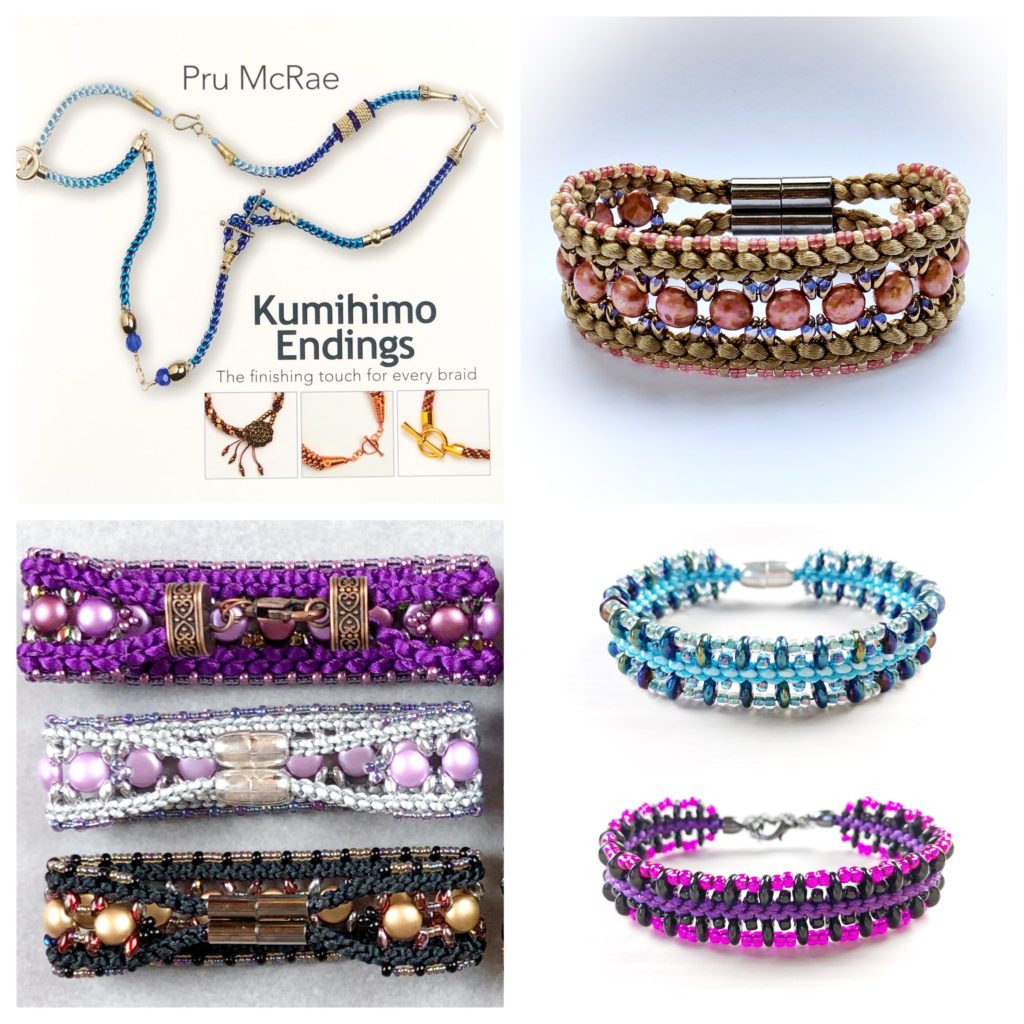 This is a great way to buy my new book, especially if you do not live in the UK, because international shipping can be expensive.
Book – Kumihimo Endings – the finishing touch for every braid. The essential handbook for every lover of kumihimo jewellery. This little gem of a book is packed with everything you need to know about finishing off your kumihimo. 78 pages 160mm x 160mm
Candy Cuff tutorial – a striking double bracelet featuring candy beads and superduos.
Desdemona tutorial – a delicate bracelet featuring 2-hole lentil beads
These bracelet designs show how to incorporate beads in the braiding process and also how to embellish braids after removal from the disk. These tutorials make a great pair because they show different ways of embellishing a braid Both bracelets are made on the Prumihimo disk.
Please note
For international shipping regular airmail will be used and although most packages will take approximately 2-3 weeks to arrive they can take longer, so you may need to be patient. If you wish to pay extra for tracked mail please make this clear in the comments section.
–          This is a PDF file and will be available to download once payment is confirmed
–           DOWNLOAD INSTRUCTIONS. Once payment has been made with PayPal it is important to return straight back to this site from PayPal. On the 'Thanks for your Order' screen be sure to click on the RETURN TO PRUMIHIMO  link. You will be returned to the Checkout Page. Scroll down to find the order details and click on this link, Download file: (name of tutorial).pdf. If you have any problems please contact me using the contact details on this site and I can email the tutorial to you.
–          All conversions are approximate
–          This tutorial may not be copied, distributed or sold in any form and is for your personal use only. You are welcome to sell jewellery made using these instructions, but please make sure that you credit me for the design.
–          For sales to European countries other than the UK please email me