Product Description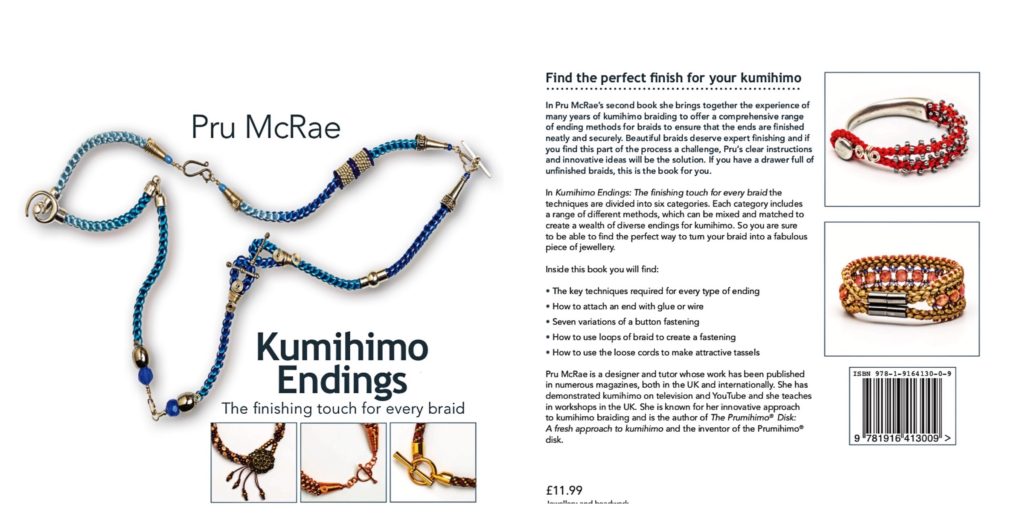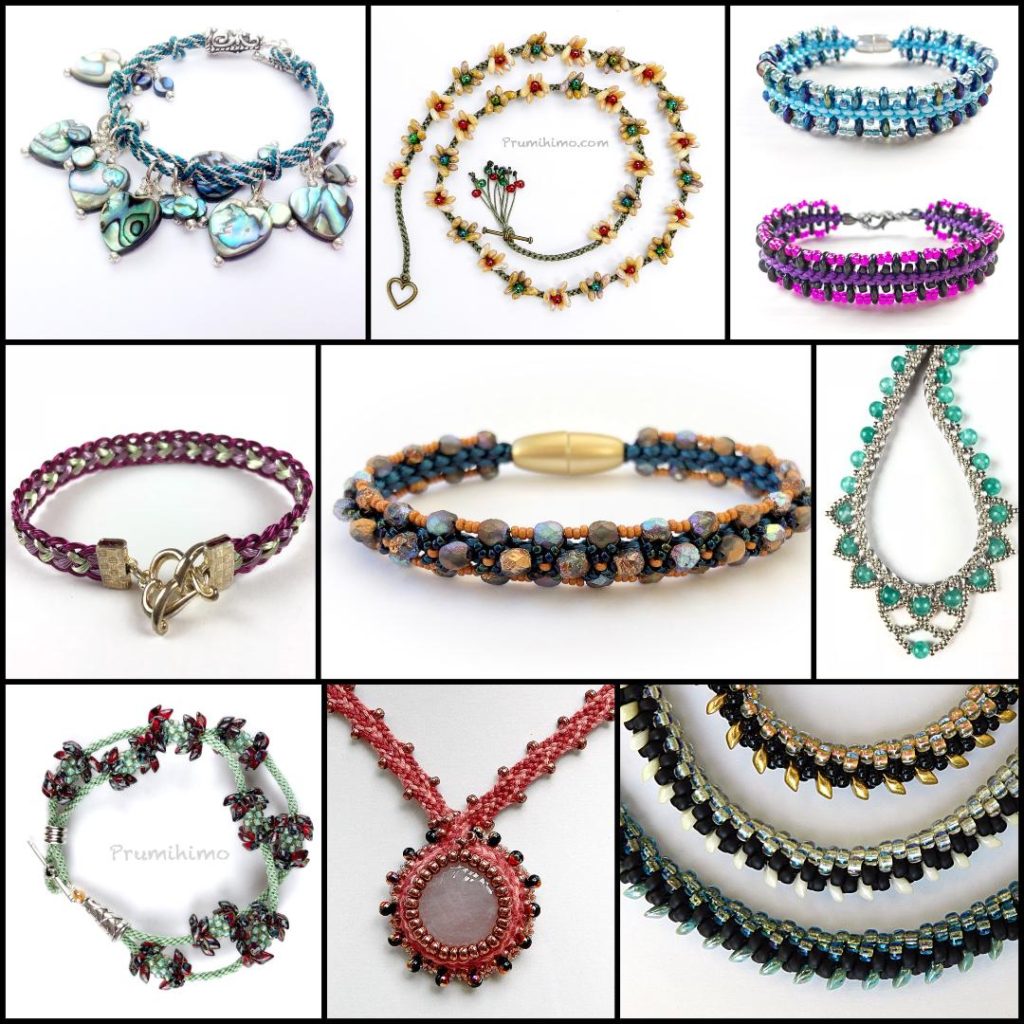 This is a great way to buy my new book, especially if you do not live in the UK, because international shipping can be expensive. If you buy 2 tutorials and the Kumihimo Endings book I will pay for the shipping!
Book – Kumihimo Endings – the finishing touch for every braid. The essential handbook for every lover of kumihimo jewellery. This little gem of a book is packed with everything you need to know about finishing off your kumihimo. 78 pages 160mm x 160mm
2 tutorials – Choose any 2 individual tutorials from the shop on this website. There are five pages of products, so make sure to turn the pages to find them all. The photos above only shows just some of my innovative designs, which I have produced over a 6 year period. You will find tutorials for the round disk, the square plate and lots for the innovative Prumihimo Disk. Please choose carefully to make sure that you have the required type of disk.
Please indicate in the comments box which 2 tutorials you would like. They will be sent to you by email usually within 24-48 hours. If you forget to say which tutorials you would like you can email me using the contact form on this website. Alternatively, I will try to contact you by email. Please check your spam folder because emails sometimes go astray.
Please note
For international shipping regular airmail will be used and although most packages will take approximately 2-3 weeks to arrive they can take longer, so you may need to be patient. If you wish to pay extra for tracked mail please make this clear in the comments section.
–          The tutorials may not be copied, distributed or sold in any form and are for your personal use only. You are welcome to sell jewellery made using these instructions, but please make sure that you credit me for the design.
–          For sales to European countries other than the UK please email me