Description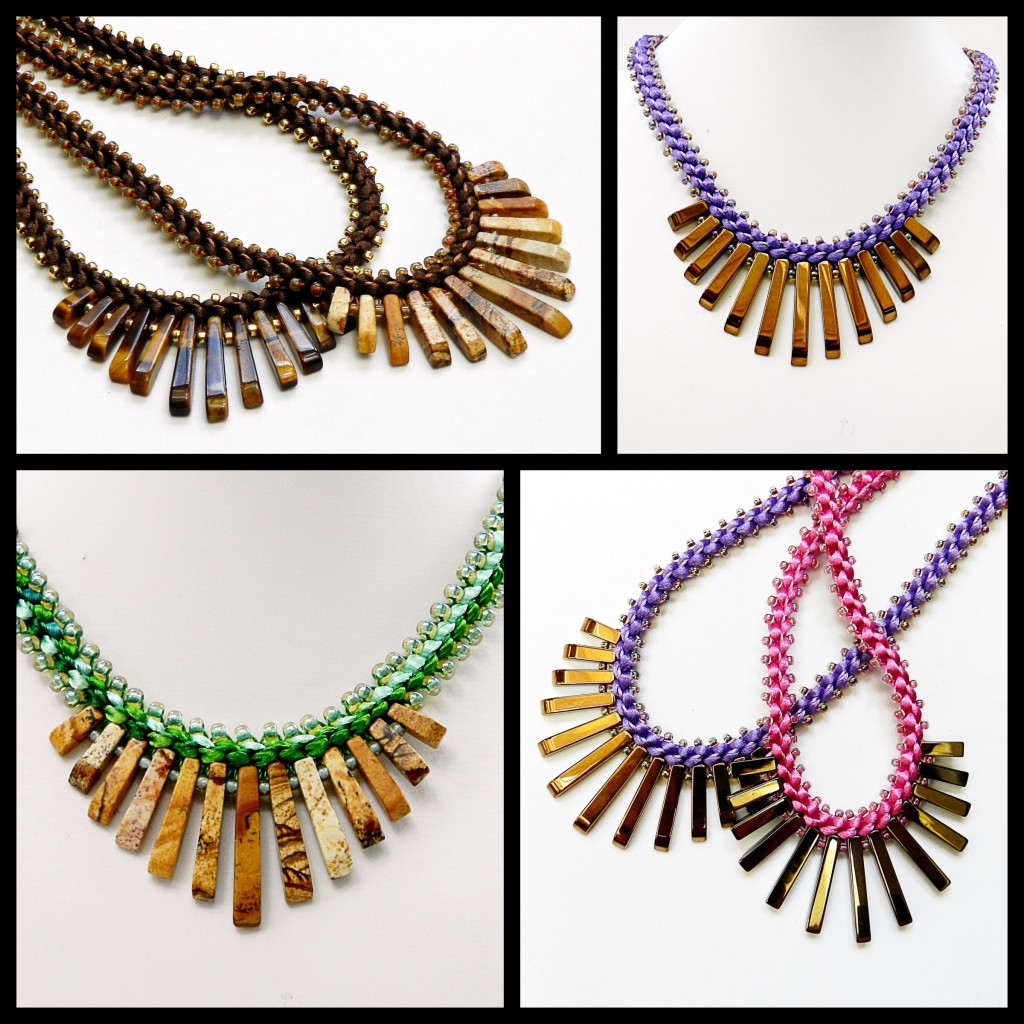 Use a gemstone fan to make this dramatic necklace using the Prumihimo Disk. This design has been carefully calculated to ensure that the fan sits correctly when worn and a small amount of simple stitching is required. Instructions are given for adjusting the pattern to fit other sizes of fan. The braid is a traditional construction, but using this unique disk makes it very easy to learn. Like any new braid, it is necessary to learn and practise the moves first to ensure even and accurate braiding.
Important – This necklace is made on the Prumihimo Disk, which is available by clicking here.
–          Intermediate design.
–          Instructions on how to finish the braid and attach the ends are included
–          Full colour step-by-step photos
–          Written by a regular contributor to UK and International magazines and a guest designer on UK TV
–          Both metric and imperial measurements given
Please note
–          This is a PDF file and will be available to download once payment is confirmed
–           DOWNLOAD INSTRUCTIONS. Once payment has been made with PayPal it is important to return straight back to this site from PayPal. On the 'Thanks for your Order' screen be sure to click on the RETURN TO PRUMIHIMO  link. You will be returned to the Checkout Page. Scroll down to find the order details and click on this link, Download file: (name of tutorial).pdf. If you have any problems please contact me using the contact details on this site and I can email the tutorial to you.
–          All conversions are approximate
–          This tutorial may not be copied, distributed or sold in any form and is for your personal use only. You are welcome to sell jewellery made using these instructions, but please make sure that you credit me for the design.
–          For sales to European countries other than the UK please email me